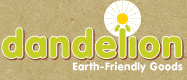 Dandelion Earth-Friendly Goods is a family owned, family focused company that is also committed to ethical and responsible business practices but also provides safe and fun learning toys for your baby.


When I became a mommy again after an 11 year gap I began to research everything that my baby would be coming in contact with and more parents today are making the same choices to have their children's toys and everything in their lives healthier.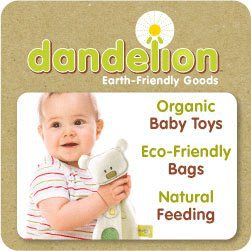 Dandelion is the perfect place for parents to turn to when it comes to a wide variety of organic baby toys,   natural tableware for both baby and toddlers, developmental toys and hand crafted items such as rattles, hats and roly polies.  We were fortunate enough to receive the organic Plush Duck and the Classic Shape Sorter for review.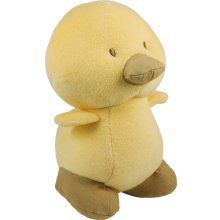 With Tates speech delay he isn't talking much however he does say "Duck Duck" so I was super excited to have our new little plush pal!  He is super soft and with him only being 8″ tall the perfect size for Tates to hold and drag all around the house!  As a mom I rest easy knowing he is made of organic cotton fibers and filled with soft corn fibers. And as the laundry guru I am pleased to say he is machine washable and comes out looking good as new!  He has a little rattle inside that Tates loves shaking and making noise with and is a great attention keeper during diaper changes!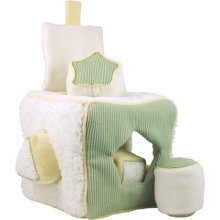 The Classic Sorter is great for early learning.  With 4 super soft shapes that make discovering textures and sounds fun and an adventure early on but also allow for hand eye coordination and learning shapes later.  The soft shapes are also machine washable and the sorter itself is as well.  I love the different textures and colors and noises that this toy has to offer and again made with organic cotton fibers is a huge plus in my book.


With the holidays approaching I have started making Tates Christmas list for the grandparents and there are several Dandelion products on his list, not only toys but also their organic blankets and cute limited edition plushie and cuddlie.  I would love to have one of their totes for myself and several items for whenever we have another baby as well!




As you can see from the pictures below Tates adores his Duck Duck and his shape sorter and with the toys being made by a great company with great care and the best materials I adore them too!


Make sure you check out Dandelion on Facebook and Twitter!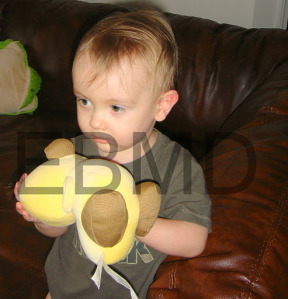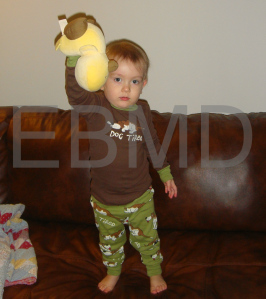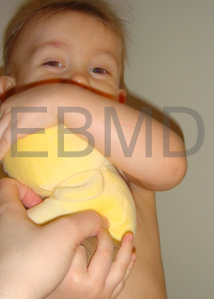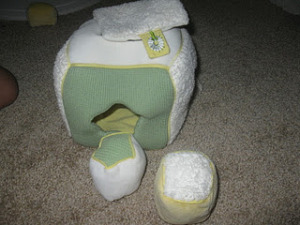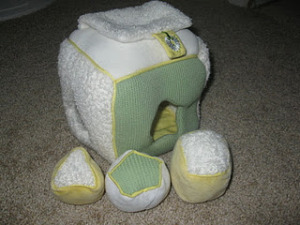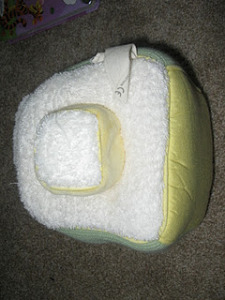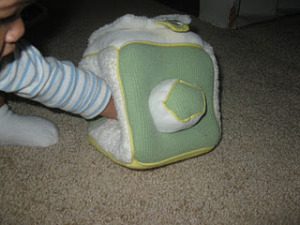 FTC Disclosure: I received the product(s) mentioned above free of charge by the company or PR representative in order to conduct an honest review. I was not compensated in any other way for this post. The thoughts, experiences, and opinions included are entirely my own and may differ from that of others. I am not liable for any issues you may incur from use of said product(s). If you have any questions you can contact me or leave a comment.