This article is sponsored by Cottonelle
It's that time of year where going on a road trip sounds like the best way to have a vacation with your kids, right? If you are like most parents you are probably dreading that horrible phrase "are we there, yet?" If you are looking for some ways to keep your kids happy during the trip, check out these tips.
Plan a schedule with the kids
Once the kids know what's coming up, they will be more likely to enjoy the ride. Plan the schedule with them and let each person choose what they want to do. Do you have kids that want to stop at a certain restaurant or attraction? Add it into your travel schedule and set a time limit on how long you'll be there. This will help break up the monotony and allow each person to have some fun.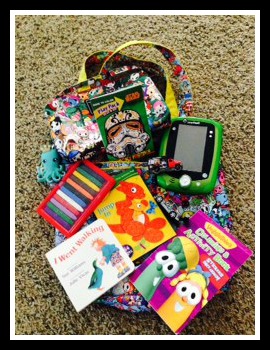 Bring along games and toys
No one wants to be bored in the car, so have each person grab something they enjoy doing and add it to their car bag. I love making a special car bag for each child that has several fun car size versions of their favorite games, activities, toys and snacks. In between stops, they can play with a toy, or you can play a family game together. Whatever they bring, set a time limit on what they play with so they don't get bored of that toy, as well.
Don't forget the food!
Remember the snacks I just mentioned? Have you ever been in the car and gotten really hungry? I sure have and it's a miserable feeling that can lead to grumpy moods, so don't forget the snacks and drinks. You want to keep everyone well fed and hydrated so that each person is in good spirits as you go along. Packing a small cooler will save you money and homemade snacks are almost always healthier than the junk you will find in a gas station or fast food drive thru.
Don't skip stops
You may think you can stick it out, but the stops aren't just for you. Think about everyone in the car and how each person handles traveling differently. Give them the breaks they need, don't rush your trip, and definitely do not forget to stop where someone wanted to go. This will eliminate whining and fighting, and it will keep everyone happy as the trip goes along.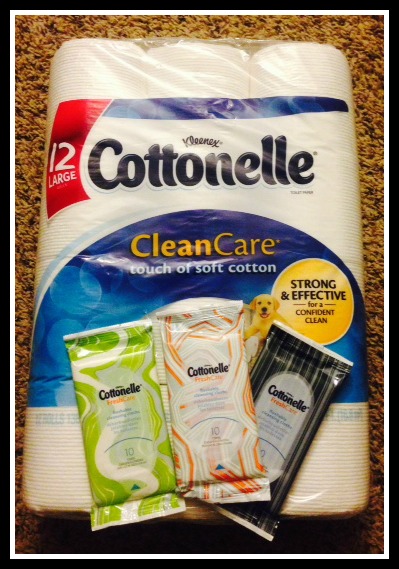 Keep all travelers comfortable 
Just because you are away from home doesn't mean you have to battle public restrooms unequipped. If you and all your passengers are fresh and clean everyone will have a more comfortable trip. Don't take any chances, grab some Cottonelle Clean Care Toilet Paper and Cottonelle Fresh Care Flushable Cleansing Cloths On-The-Go Soft Packs for those away from home bathroom stops and you will be confident everyone feels clean!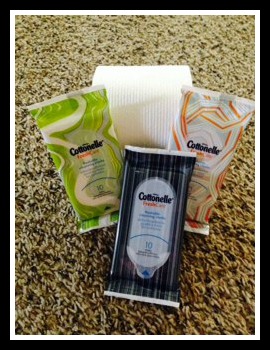 Cottonelle Clean Care Toilet Paper offers a strong two-ply yet huggable soft way to clean your bum. When paired with pre-moistened Cottonelle Fresh Care Flushable Cleansing Cloths On-The-Go Soft Packs you can have the freshly washed bum feeling no matter where you are! Don't worry about your little ones sensitive skin or the environment either….
• Alcohol-free for a safe clean (great for sensitive skin!)
• Sewer and septic safe, breaks up immediately after flushing
• discreet, modern package designs that fit in your pocket/purse/diaper bag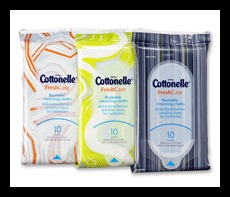 We love keeping the Cottonelle Fresh Care Flushable Cleansing Cloths On-The-Go Soft Packs in each of our diaper bags, my purse and even the glove compartments of our cars. They really are invaluable when it comes to busy moms like me…there's always a mess to clean up right? What tips do you have for traveling with kids?