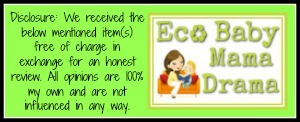 I'm going to be honest here, I struggled a bit with getting started on this post. I mean let's be truthful, nobody wants to talk about their menstrual cycle right? And who wants to ask questions about a menstrual cup? I should back up just a minute, did you know that the Instead Softcup is a menstrual cup? I'm gonna make this easy of everyone and (hopefully) cover the basics plus some questions that might arise that you might have but maybe don't necessarily want to ask.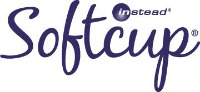 So we all know now that Instead Softcup is a menstrual cup but did you know there is more than one kind? Well there is! Available in both a reusable and a disposable option, Instead Softcup is a is a flexible cup that is worn internally, around your cervix. It collects, rather than absorbs menstrual flow and both options are easy to use and also a more eco-friendly option for your period. Disposable Softcups should be changed at every bathroom use whereas reusable Softcups can be rinsed and reused for the length of one menstrual cycle making them more cost effective and less waste for our planet.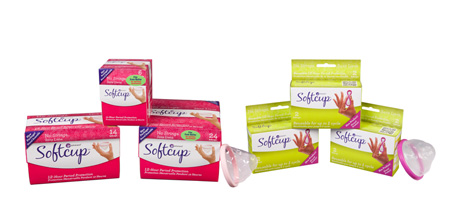 Using anything internally immediately raises questions about safety for me however with Instead Softcup my mind is at ease. The Instead Softcup is made entirely of hypoallergenic, non-toxic, latex-free, non-irritating material.  Instead Softcup has been cleared for the market by the FDA and has been on the market for more than 10 years. There has also NEVER been a reported case of TSS (Toxic Shock Syndrome) in the 10 years that Instead Softcup has been available making it a healthier choice for women to use verses traditional tampons.
Still not 100% sure you are ready to take the leap and try Softcup? Let me share with you some of the other advantages Instead Softcup offers:
You can wear Softcup for up to 12 hours (Most women typically use fewer Softcups than tampons/pads because of the long wear-time)
Softcup eliminates menstrual odor (since the menstrual flow isn't exposed to air)
You can wear Softcup during intercourse for less messy sex on your period
Softcup is comfortable & can be worn during swimming or any other sport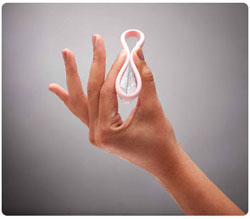 YES it really is comfortable, you can't even feel it once it's inserted! There is a learning curve with Instead Softcup (as is with almost any new to you item right?) however once you try it a few times and get the hang of it you have a freedom from pad wings, tampon strings and your period just might not be such a bother!
So now you know about Instead Softcup, how would you like to try it for FREE?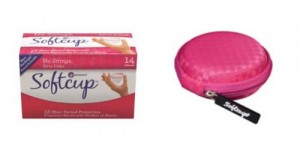 There's going to be 2 winners here at Eco Baby Mama Drama (each winner receives a 14 count box of Softcup & a purse pack - pictured above).
Plus there is a wonderful opportunity thanks to the folks at The Sampler App! I'm excited to be a part of this wonderful campaign called Help A Sister Out. Starting tomorrow (Tuesday May 20th at 1pm EST through June 3rd at 1pm EST) the Sampler event will allow you to recommend Softcup to your family and friends by sending them a FREE product sample (US only)! How amazing is that? I know I am definitely more likely to try something that I'm curious about when I can sample it for free, what about you? Will you be sending samples to your entourage?
Do you want to receive a free softcup sample pack for yourself? No problem! Hurry over to The Sampler App and Wish for a Sample and let all your friends know by wishing for it!
Enter below to win a Softcup prize package and set yourself a reminder to send samples tomorrow! Make sure you follow me on Facebook and Twitter for friendly reminders to send out your samples.
~WINNERS~ April G & Romina