It's no secret that I LOVE Moraki pocket cloth diapers so when I found out they now have an all in one cloth diaper I was so excited to try them! Still handmade in the USA and offering the cutest prints for every occasion Moraki is a faovrite in our home. Now you can choose between an organic or stay-dry option for the new all in one cloth diapers, we luckily got to try both (organic elephunk/stay-dry blocks).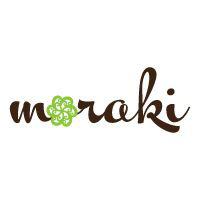 The new all in one cloth diapers have some of the same wonderful features that the Moraki pocket diapers offer making us love them so much. One sized with easily adjustable snap down rise settings make these diapers fit a wide range of children from 7-40+lbs. The two rows of waist snap closures offer a secure fit and the wing snaps ensure there is no wing droop (we cover the wing snaps now that Tates is on the larger size settings).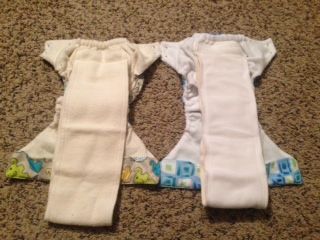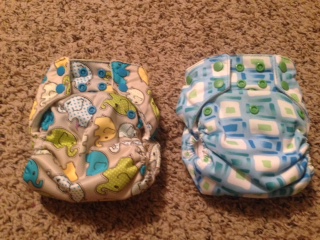 So now for the new features of the all in one diapers. Both the stay-dry and organic versions have a super absorbent 4 layer hemp/organic cotton insert that is sewn in to the back of the diaper making this a true all in one style diaper. Each insert is split with a loop style design making for thorough washing and quick drying. And guess what else? You aren't losing the fabulous pocket feature either! The all in one's each still have the amazing pocket so you can add inserts for overnight and nap use! LOVE IT!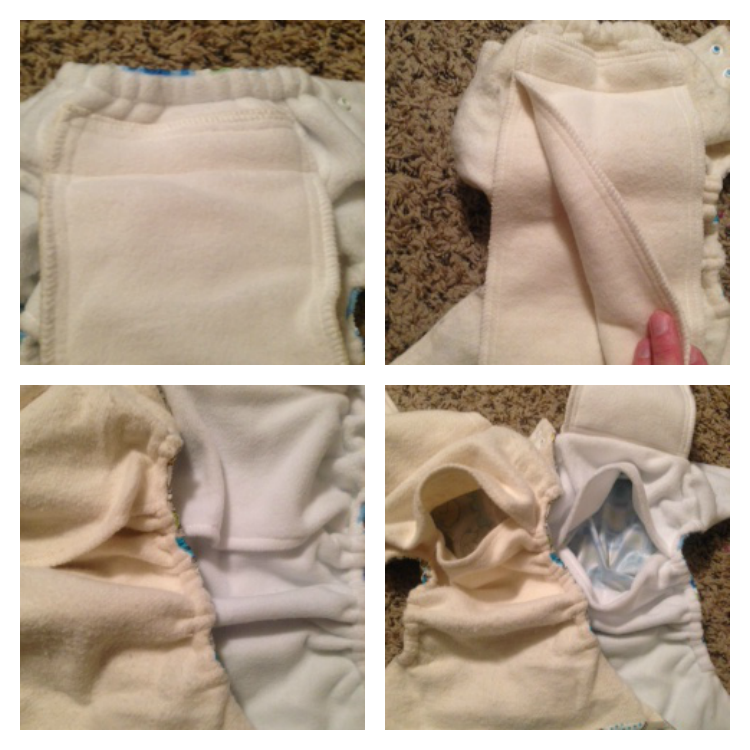 The soaker on the organic style is slightly longer than the soaker of the stay-dry however as with every item that is handmade, each is unique! The organic version offers an entirely organic inside lining and organic soaker (natural Hemp/Organic Cotton fleece) perfect for those natural fabric lovers. The stay-dry version is perfect for those that prefer their little ones always feel dry, the lining is super soft fleece and the soaker is thirsty hemp/cotton with a fleece top.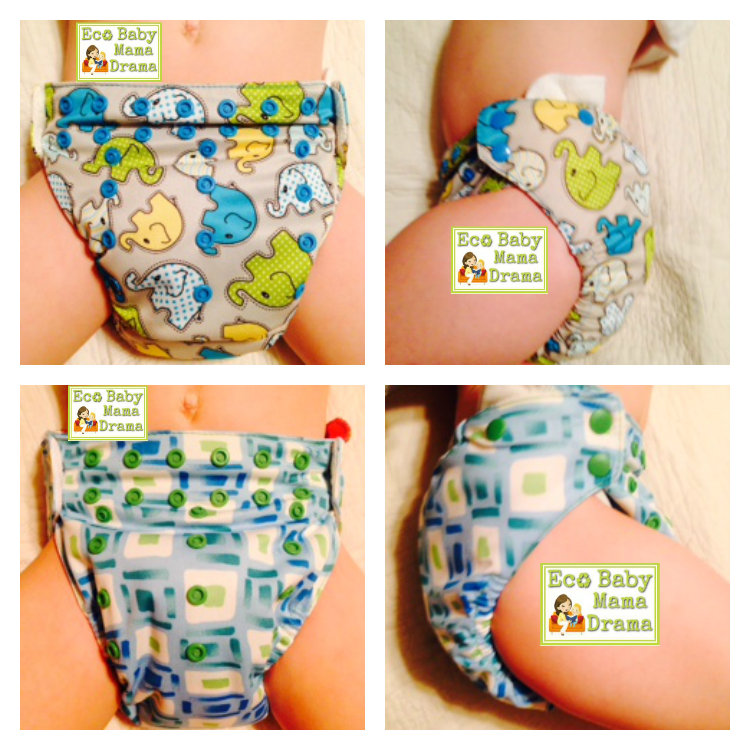 The diapers both offer a wonderful fit all around with gentle yet strong elastic that doesn't leave marks even on BIG boy Tates. Honestly he asks for diapers by print now and he is always requesting elesants (elephunk) and lots of squares (blocks), he knows what he likes and I love them for their fit and ultra absorbency so we are both happy! The organic version is ever so slightly trimmer but it is hardly noticeable. The rise is very much the same however the only pictures I could capture with a super fast Tates shows a bit of a difference (due to his movement NOT the diaper cut).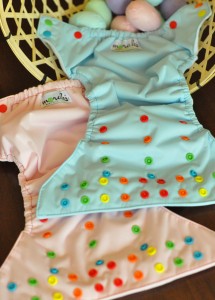 Now until Friday you can preorder the new Spring Moraki cloth diapers! How fun are these? And perfect for upcoming spring outfits and occasions!
Moraki is generously sponsoring a giveaway to one lucky reader! You will get to choose any in-stock diaper (up to $27 value), thank you so much Moraki! Enter below for your chance to win! Good Luck!