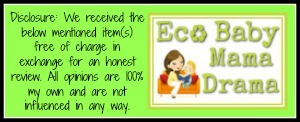 With summer weather here my little water babies are ready to spend lots of time in the water which means we need a swim diaper that will last. With the newly released side snapping reusable swim diaper from Smart Bottoms we are all set for our frequent trips to grandma's pool and whatever water playtime we end up getting into right in our backyard ;).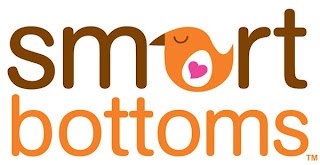 Being huge fans of the Smart One 3.0 all in one one sized cloth diaper we were more than excited to give Smart Bottoms newest creation a test run. The newly designed swim diapers are available in three sizes, small, medium and large (fitting approximately 8-40lbs in the various sizes) and in two fun new prints (Caribbean and Daisy).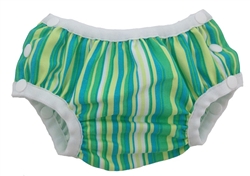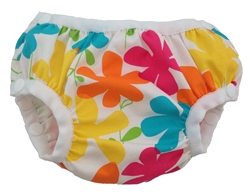 I really love the sizing options these offer with the three rows of snaps on each side. You can easily adjust to fit your children with a tiny waist and thick thighs or a chubby waist and smaller thighs or any combination in between. You can see how tiny the size large can be, it is on top of a lovey baby blanket and the thighs are only three fingers wide.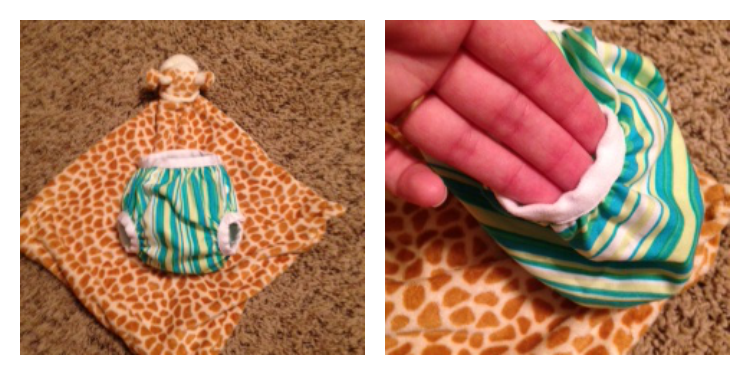 This swim diaper is lined with a tightly woven polyester that will prevent solids (and not so solids ;)) from escaping into pools this summer, making them perfect for not only at home but also public pools. The care for these diapers is very simple, I just wash with regular diapers if soiled and if not I will wash with clothes so get the chlorine out and hang to dry.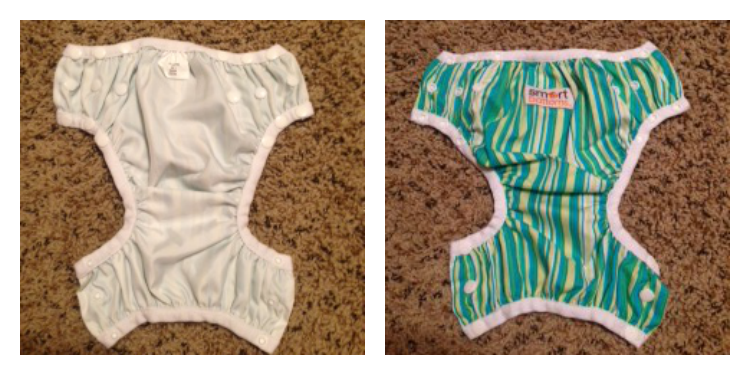 The contoured shape offers a nice slim fit for babies to move about easily and comfortably and the elastic that outlines the entire diaper is really phenomenal. It never leaves a mark on my chubby baby's thighs or his round belly.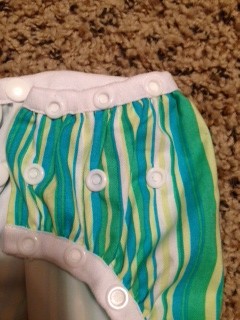 The colors are as vibrant as the day we received it and the elastic is just as stretchy too. We aren't quite ready to learn to use the big boy potty yet however the dual side snap closure offers super fast on and off for quick potty runs with short notice.
Smart Bottoms has some fun upcoming things including two new prints coming out this month in Smart Ones (plus they are adding a diaper to their Limited Edition Royal Line too!) They are also having a Twitter party on Thursday (July 25th at 9pm EST) with lots of prizes, make sure you follow them on Facebook for all the latest info!
One lucky reader is going to win a $20 Gift Certificate to Smart Bottoms online store, you can choose your favorite swim diaper, wet bag or Smart One..whatever your heart desires!