As a cloth diaper loving mama I'm always interested in trying new diapers, what cloth using mama isn't am I right girls? Well we all also have some diapers that we have wanted to try but maybe never gotten around to, Smart Bottoms cloth diapers was one of those for me and recently I was able to try out the Smart One 3.0 AIO organic cloth diaper and boy was I excited!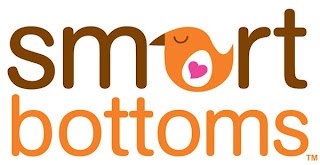 This diaper has ALL the features I prefer when choosing a cloth diaper as well as fun colors and prints to boot! We were sent the Wild Thing print which is perfect for us as we are huge giraffe lovers here ;). Can you tell someone was excited to get their new diaper on? He said "Look at me! I try on", too cute huh?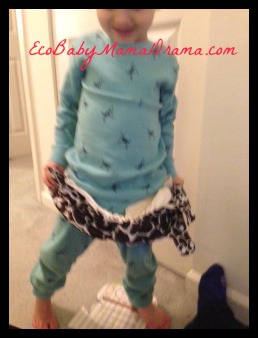 The Smart One 3.0 is a one sized cloth diaper that has an easy to use snap down rise designed to grow with baby from 8 pounds to 35 pounds. The two rows of snap closure and hip snaps on both sides are great for preventing wing droop and accommodating tiny babies.

The inside of this diaper is designed with babies delicate skin in mind as it is 100% organic cotton which is also super absorbent. I prep washed the diaper less than a half dozen times and was pleasantly surprised how much liquid it held with the first use. I also love that the tag for this diaper is hidden so no skin irritation occurs (care instructions are hidden under the soaker and brand tag is on the outside).

The attached soaker is perfect for customizing the diaper how your baby needs and is long enough to offer 'doubling' for 10 amazing layers of thirsty natural fiber goodness for your little ones tushy. With the soaker only being attached at the back it is super easy to clean and dries SUPER fast compared to most AIO's.

The diaper has very generously cut wider elastic on the legs which prevents any chance of red marks on babies thighs and the back elastic gently hugs to keep messes in without marking baby. Tates is well over 30 pounds and the diaper fits him very nicely, I want more for sure!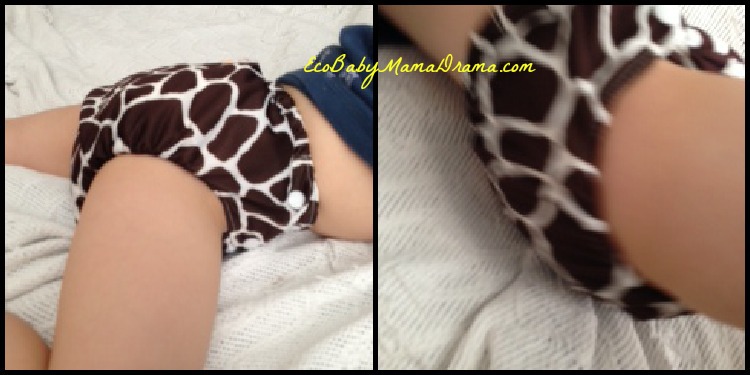 You can see (even in our toddler in motion pictures) that the Smart One 3.0 is very trim fitting.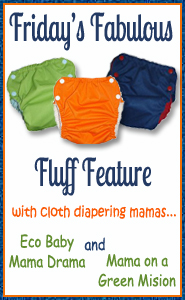 Want to see how it fits on a smaller baby? Make sure you drop by and check out how the Smart One 3.0 looks on baby Addy at Mama on a Green Mission!
Buy it: You can purchase this wonderful organic AIO diaper directly from the Smart Bottoms website. Lemon Ice and Grape Soda colors are retiring this Spring, what is in stock is all there is, so get them while you can! Make sure you keep and eye out for the announcement of two new colors next month!
Win: Enter below for your chance to win your very own Smart Bottoms Smart One 3.0! What is your favorite feature of this awesome diaper? ~Winner~ Veronica G