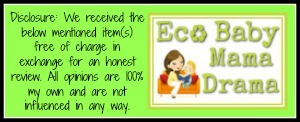 In my journey to be more healthy and fit a definite must have item has been my EatSmart Precision Tracker Digital Bathroom Scale

. I have relied on it to help keep my numbers straight and honestly my husband has taken quite a liking to it too ;). The EatSmart Precision Tracker is the newest addition to the Precision Series bathroom scales family and it's blue and silver sleek looking design would make a great addition to any families bathroom too!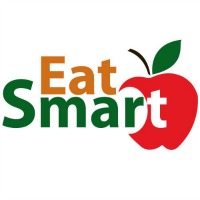 Don't let the modern look intimidate you, this beauty is very user friendly and will actually have you excited to step on the scale! With the batteries included all you have to do to get it setup is pop them in, tap your toes on the scale until the backlight appears and it calibrates itself! Yep, you can use your new scale literally within a minute of opening it up. E-A-S-Y!
Have kids like me making you always in a hurry? No worries after you use your scale it will automatically shut itself off so you don't have to worry about draining batteries, hello efficient! You also get instant and accurate readings without having to wait for the scale to turn on, "Step-On" technology means you literally step on and the scale will give you your weight within seconds. Measuring up to 400lbs and displaying an accurate readout to the nearest .2 lbs. Plus the oversized 3.5″ LCD display makes it super easy to see your results.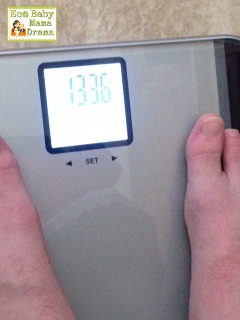 Have a big family? This scale can store up to 8 different users personal profiles and how amazing is this, it recognizes each user as soon as they step onto the scale. The innovative Auto Recognition software automatically locates each users profile based upon the proximity in weight to their last weigh-in. No need to bend over to manually locate your user profile every time you want to use the scale!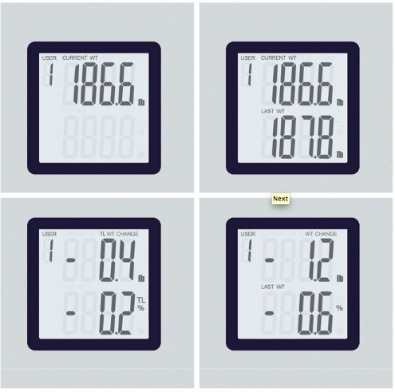 My favorite part is that (after you initially setup the scale) at each subsequent weigh-in each user can step back onto the scale and get three results: 1) Their current weight 2) The change in weight from the last time they weighed themselves 3) The total change in weight since first use. How awesome is that?! Super easy to track your progress without taking any notes! The scale does the work for you!
My husband has really been trying to trim down with me during my Nutrisystem weight loss journey and this cool scale has made it really easy on him, no note taking to track his progress, immediate accurate results so he weights himself while getting ready for work and it has a wonderfully modern look which is right up his alley too!
With Father's Day just a few days away, don't you think this would make a great gift for the man in your life? The EatSmart Precision Tracker Digital Bathroom Scale

 is available for immediate shipping from Amazon! Make sure you check out their wonderful food scales too!