Every mom wants the safest toys for their children and in a world full of plastic, chemical filled conventional toys you really have to be careful what you put in kiddos precious little hands (knowing they might put toys in their mouths). I am always excited to learning about new and fun organic toy brands for my kids, and I'm happy to report Baby Buds is the new kid on the eco-friendly block ;).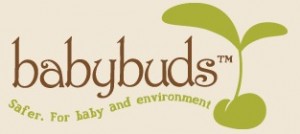 Baby Buds is an all new line of adorable toys and nursery decor items created with your little Baby Bud's safety in mind. Using naturally sustainable, eco-friendly fabrics including certified organic cotton and natural silks, low impact dyes, and filled with virgin biodegradable corn fiber you are sure to have peace of mind that you are making a safe and eco-friendly choice for your little ones.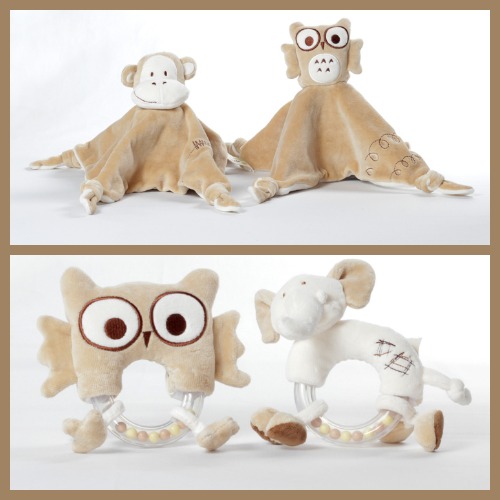 Baby Buds are currently available as plush toys, mobiles, teethers and rattles having your babies first toys covered and are sure to become toddlers favorites.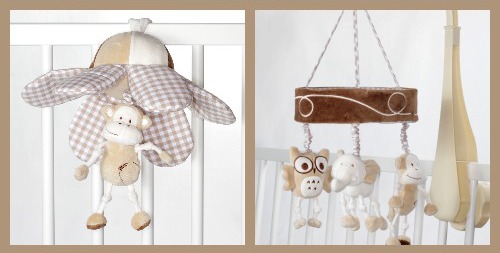 We received the adorable and cuddly Mogo the monkey plush, Chime Ball and Spiral Toy. I could tell as soon as I picked up the toys that they are extremely well made. Perfect for my kids who can be hard on their toys ;). They are ultra soft yet the fabric is high quality, thick and likely be long loved toys and ast for more than one child. With very little packaging making them even more eco-friendly, each toy has a small gift tag attached so you could easily give them as gifts.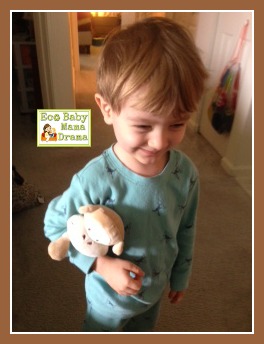 Tates immediately wanted Mogo and trotted off down the hall with his new friend tucked under his arm. He squeezed him super hard and said "Wove you Mumpee" (love you monkey in toddler terms lol).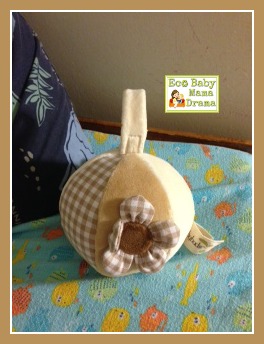 Although the Chime Ball is intended for use on a crib, Tates likes his 'beach ball' attached to just about anything where he can play around with it (it's a great diaper changing distraction!) and no worries when it hits me in the head being thrown lol it's soft!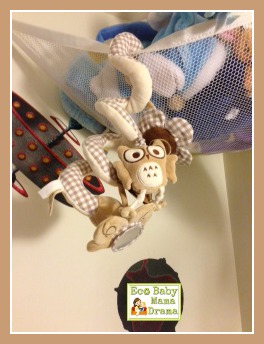 The Spiral Toy is fabulous for distracting him too when getting him ready for bed after bath time, the easy to use coil makes it great to attach just about anywhere and you can easily move it to take it with you wherever you go.
I am loving the fact that I can hand over soft and safe toys to my kids (no matter what age) and be worry free about them being exposed to harmful chemicals.
Meet the Characters: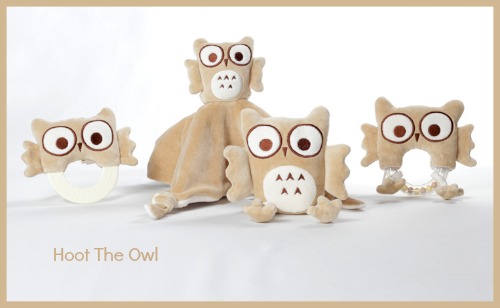 Hoot is an owl who notices things and finds out about them. When she sees that something has changed she finds out why, so she knows a lot of good answers to many questions.  She wonders about a lot of things and always pays attention to see how things work.  She's a very smart owl, but she can't notice everything by herself and hopes to find a curious child with which to explore the world and find answers.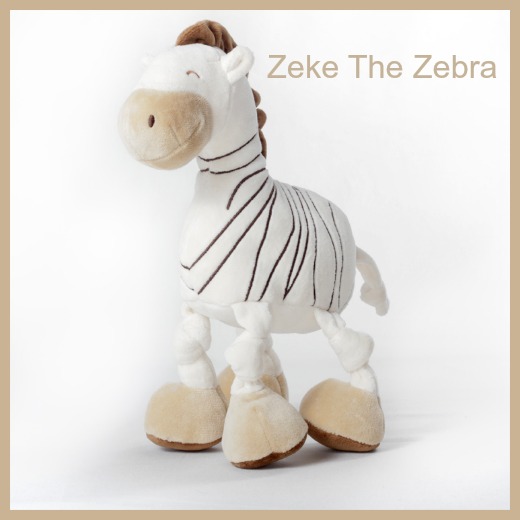 Zeke is a zebra who sees everything with a sunshiny glow.  Even when something bad happens, he finds the possibility of good in it, and if someone is frightened or sad he's the first to make everything seem okay by pointing out reason.  Even when he's made fun of or yelled at for being so annoyingly optimistic, he makes sure it doesn't bring him down and says "there are worse things to be."  Zeke is always looking for someone who needs their day to get better, and looks forward to showing the bright side of life to a new friend.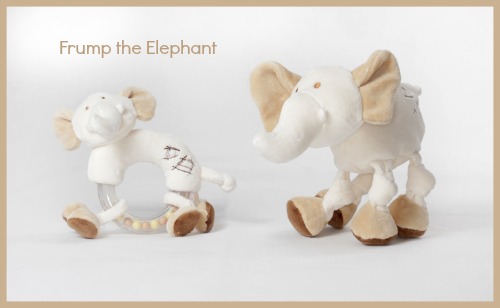 Fump is an elephant who knows the importance of loyalty and friendship. When she finds a friend she is a dependable companion and offers any support or advice to help a friend's life go a little more easily.  She knows that making good friends is the best thing to do, and is trying to find children who need a friend to be there for them.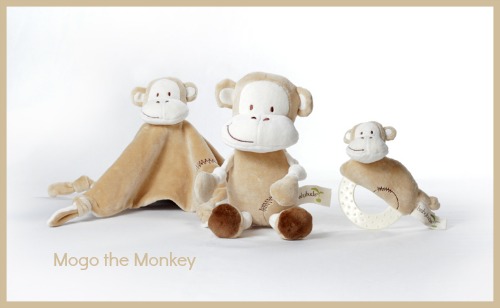 Mogo swings from tree to tree and does flips that make everyone gasp.  He is always on the move and looking for the next cave to explore or cliff to climb. Mogo would go to the moon if he could, and maybe he'll meet a child who can help him get there.

You can purchase your very own adorable Baby Buds exclusively at Target, make sure you check the Baby Buds website to see if your closest Target carries them! We are on the hunt now to get the rest of these great toys, I want them all for my kids! The Zebra, Elephant and Owl plush toys are on our short list and the teethers and rattles are on my wish list for the next little one.