I have shared before my love of SoftBums cloth diapers, we use our SoftBums Omni system all the time! I love how versatile it is, it can be used as a pocket or an AI2, today I am excited to share the other option SoftBums offers which is the Echo system, an AI2 shell and I am also featuring the new one size dry tough pod!
When I reviewed the Omni Tates was pushing 30 pounds, he is well over that now and not interested in the potty just yet so we are always looking for not only a diaper that fits larger babies well but also that is absorbent enough to withstand toddler super soakings as well as toddler sized poos!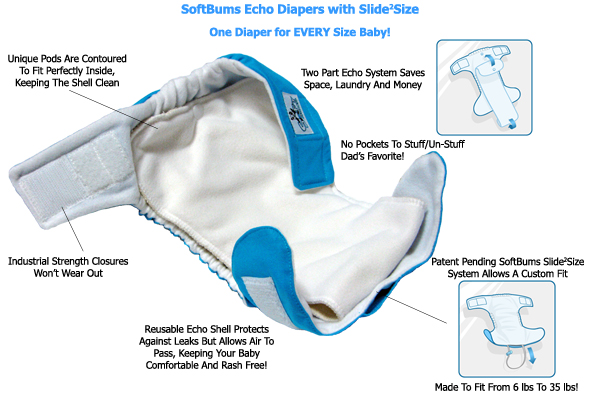 SoftBums Echo Features I love:
SoftBums Patent Pending Slide²Size is the ONLY variable adjustment of it's kind
Fits all legs widths from 4″ - 14″ for NO red marks EVER.  

Choose your own Pods for a customized diapering system!
Snap or Velcro closure is available (laundry tabs included for velcro)
Reusable Echo shell saves money, space, and resources
Available in snap as well as velcro closure you can really get a great custom fit along with the AMAZING Slide²Size System. The toggles are attached to the leg elastics and are simple to adjust even as you are placing on baby. I prefer to loosen the diaper elastic completely for washing so the entire surface are of the diaper is flat however I know other I have chatted with do not, the choice is really up to you ;).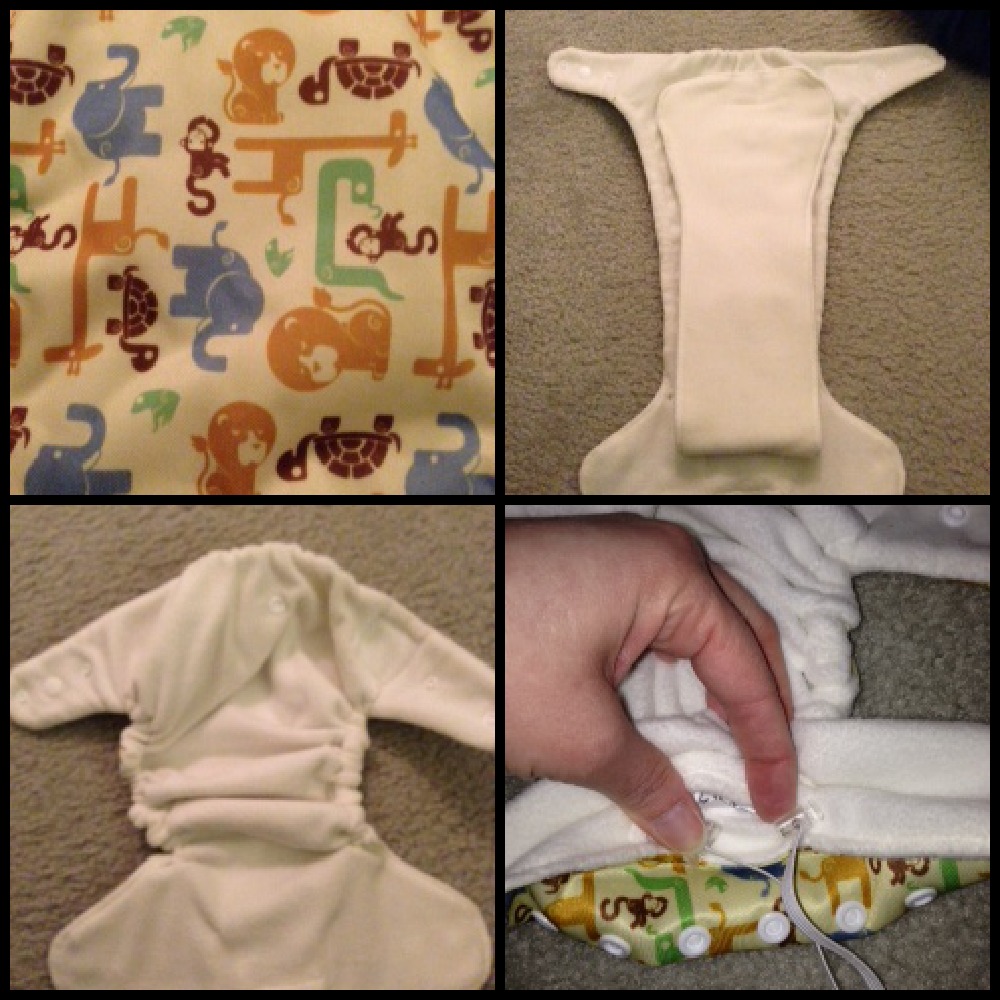 The AI2 Echo is a great system to use if you are looking to save money as you can reuse the shell several times and just swap out the snap in style pods that are perfectly contoured to fit the shell. You can save space in your diaper bag by grabbing several pods and just a couple shells. I know wherever we go we are definitely taking the adorable baby safari print echo shell we received for review! With several styles and sizes of pods (9 total!) you can really get a good fit for whatever size baby too.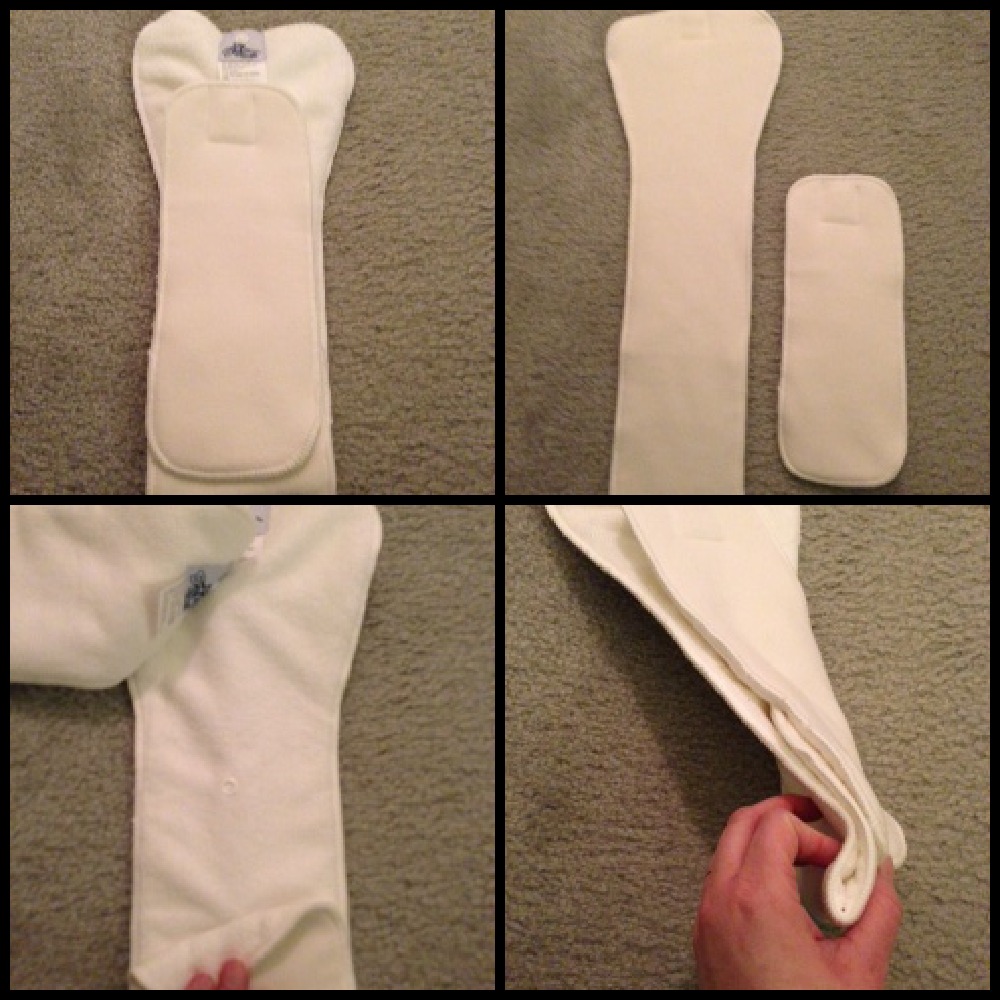 We were sent the new one sized stay dry super pod to test out and they are definitely built for super soakers! So what is new about it? Well there are now snaps added to make easy adjusting to small/medium/large and you can add the included small dry touch pod for nap or overnight use or if you just have a heavy wetter. The dry touch pod consists of microfiber topped with fleece designed to wick away moisture and keep baby dry and comfortable.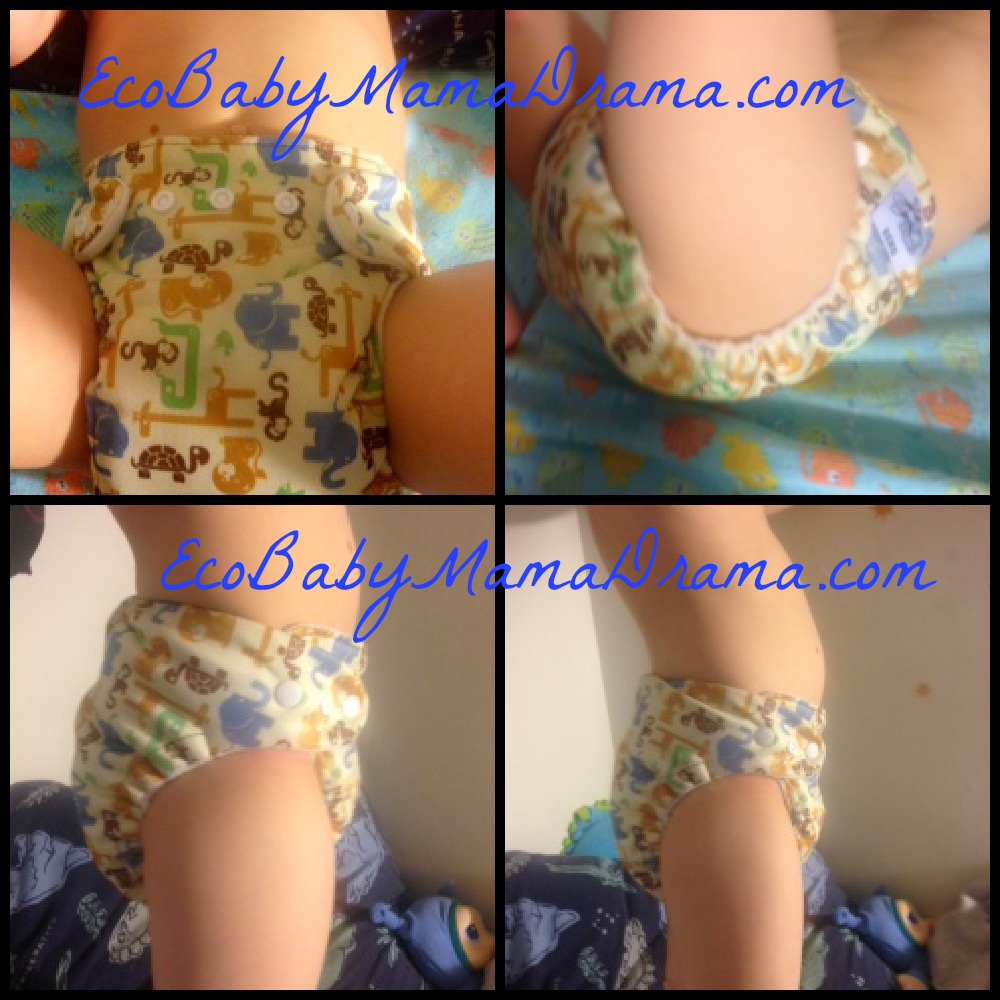 Using both inserts snapped together does create a bit of bulk so you need to make sure there are no gaps around the legs, again adjusting while on baby is pretty easy. When using the small touch bod you need to pay close attention to making sure the inserts microfiber side is tucked in and not touching babies skin.
Another Perspective: Now you have seen how SoftBums fit a toddler, what about a newborn? Make sure you drop by and check out the Omni Shell review by Amanda from Coping with Frugality so you can decide which shell is your favorite!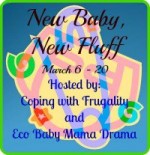 Win your choice of either a SoftBums Omni or Echo Shell and a Dry Touch Pod right now in the Grand Prize Giveaway during the New Baby, New Fluff event!
Which shell is your favorite and which prints/colors do you love?