With the economy being kind of a mess right now more and more people are turning to cloth from what I understand. This is great in my opinion, whatever reasoning cloth diapers are a great option for families. I'm happy to share a new brand I have found that has family at the center of their business starting with their name! Moraki is the greek word for baby and they make some great baby products I am a big fan of…..their cloth diaper system and all natural inserts.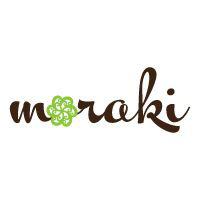 Charlie the owner/designer of Moraki employs local (California, USA) moms to hand make her products but also still topstitches diapers so she is still involved on a daily basis. High quality all natural cloth diapers and inserts are the end result of this eco-friendly and sustainably conscience business which itself supports local economy with local suppliers and partners for materials.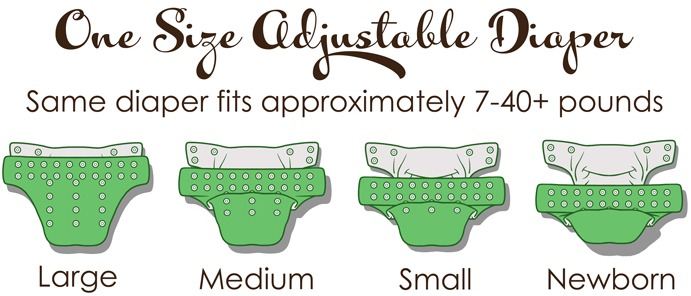 So you know you love the company, let's talk fluff!! The Moraki system is great for families that want options. The system can be used as either an AI2 or pocket diaper and is also customizable with fold to fit inserts. Designed to fit babies sized 7 pounds to 40+ it truly is a birth to toddler one sized diaper through the easily adjustable rise snap sizing.
Daycares and Daddies tend to like an easy pocket diaper when using cloth so you can pre-stuff your Moraki cover for them but if you are a savvy clothin' mama and want to be even more eco-conscious you can choose the AI2 option and lay your inserts on top of your cover and swap the insert only when wet.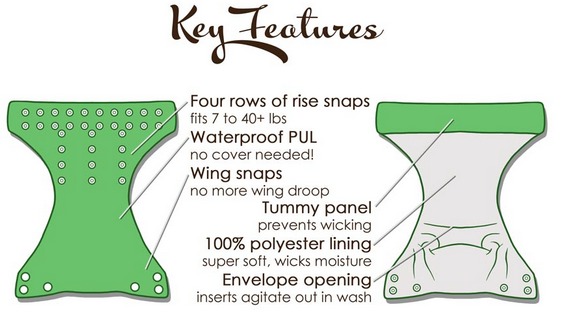 The inner lining is a very soft fleece which allows baby to feel dry and comfortable and the awesome separate tummy panel PUL helps prevent any possible wicking even if baby has a massive frontal explosion. I love the full width pocket opening which is located in the middle of the diaper and allows the inserts to agitate out in the wash, no dealing with soiled inserts moms!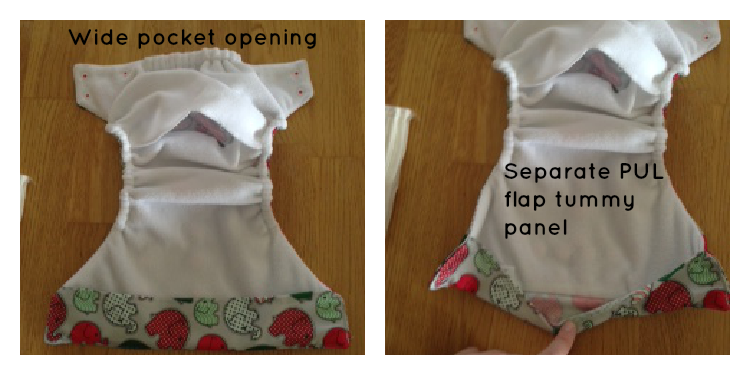 The unique fold-to-fit inserts are available in three sizes; small (approx. 10 3/4″ long), medium (approx. 12 1/2″) and one sized (approx. 14 1/5″ long) and consist of four thirsty layers of 55% Hemp/45% Organic Cotton. All lengths are before folding or washing. Inserts come ready to use, yep they come prepped for you! Each insert alone is very trim and even all three stuffed together is one of the trimmest fits for a triple stuffing I've ever seen! The inserts have a wonderful circular design which allows then to dry super fast too!

Tates immediately loved his new holiday elephants "Ellie" diaper and when I triple stuffed it to test on his heavy wetting tushy I was amazed at not only how trim it was but what a great fit it is. I mean can you believe it has 3 inserts in it?! Tates was so comfortable he literally danced around and modelled for me!

One sized, pocket or AI2 option, all natural inserts, great fit and made in the USA, what more can you ask for? Make sure you drop by and see what Mama on a Green Mission thinks of Moraki cloth diapers!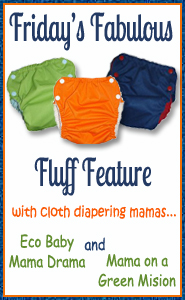 Purchase: You can purchase your own AMAZING Moraki cloth diaper system and inserts from the Moraki website!
Win! One lucky mama is going to win her choice of Moraki shell color/print and an insert! Fill out the entry form below for your chance to win! ~WINNER~ Rachel M.