Kickin' off the new year with a cloth diaper store that is under new ownership! Dream Diapers is an established cloth diaper store recently purchased by Amber, a cloth diapering mom that started out much like myself completely alone in her cloth journey.

Having virtually no knowledge or experience with cloth Amber spread the word as much as she could as well as offered her own stash to friends and family to help educate anyone that was curious. When Amber decided to start a cloth rental business she reached out the previous owner for advice and ended up taking over Dream Diapers!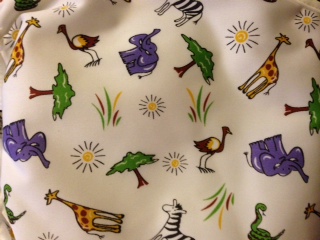 I am really excited to share with you about the Imse Vimse AIO that Amber sent me to try on Tates! These diapers are sized (6 sizes available) and available in both snap and hook and loop closures. Since Tates is getting pretty big, some of his one sized diapers are getting to be a bit small on him, I couldn't wait to try out the super large size (24+ months/28+ pounds) snap closure on him. The adorable jungle print was an instant hit with Tates, he showed his big brother all his favorite animals 🙂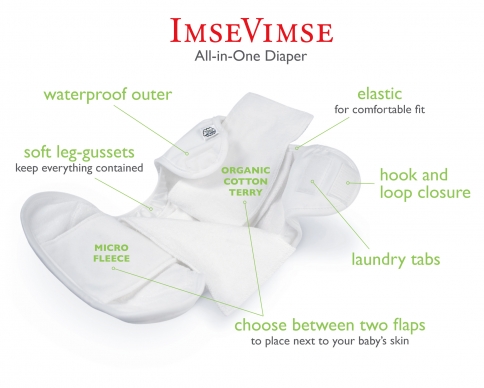 I simply adore the all natural fibers this AIO offers, organic cotton terry lines the entire cover and the unique 3 part soaker system. Attached independently in the front as well as back 2 soakers overlap and offer your choice to have the front micro fleece topped soaker against babies skin for a dry feeling or the organic cotton back soaker on top against babies skin for a natural wet feel (great for older babies in the potty training stage). Under the 2 soakers are extra layers of organic cotton terry, the third soaker which is sewn into the waterproof outer cover. These separate layers offer easier access for washing and drying the entire surface area of the diaper too 😉
The leg gussets are very gentle and offer a wide and deep coverage area to keep messes contained. Made of PUL you don't need to worry about any leaking and never red marks on babies delicate skin. With all the super absorbent organic cotton layers this diaper is a great nap time or overnight option.
Being an AIO although unique with the 3 part soaker system, the main sewn in soaker does take a little bit longer to dry than the 2 more separate soakers making the diaper overall a longer drying diaper. The fit on Tates is great, he is over 30 pounds and well over 24 months old and he is on the smallest snap closures for the diaper, I think Tates would even fit in the next size down. The rise is much higher than other diapers we have (mainly one sized) and the diaper is a bit wider cut too but is still trim.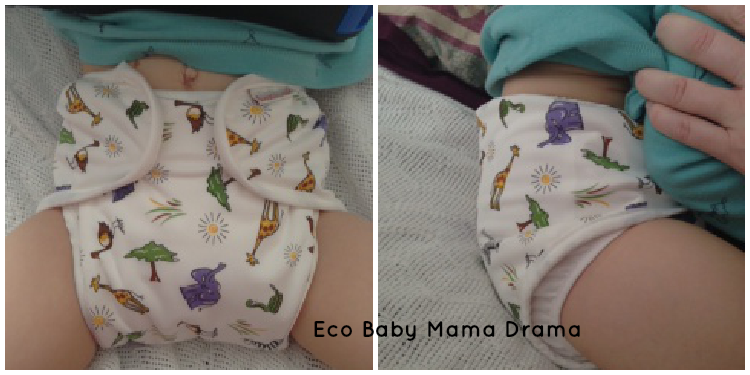 Dream Diapers offers several brands of cloth diapers as well as some great test drive packages (there is a one sized and newborn rental program!) to help you choose what cloth diapers are best for you without having to purchase them all! Amber is very eager to help you choose what is right for your family and make your cloth diaper experience easy!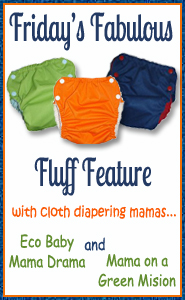 Make sure you drop by Mama on a Green Mission to see what she thinks about the Imse Vimse AIO from Dream Diapers!  I think you will be happy you made the trip 🙂
Buy It: Imse Vimse is on sale right now at Dream Diapers and all diaper orders ship FREE too!
Win: Dream Diapers is offering a very special giveaway to Eco Baby Mama Drama readers, enter below for your chance to win a Newborn Cloth Diaper Rental Package!
Loading Entry-Form…
…