The Funky Fluff Fall Festival has officially started and the fun continues with new reviews everyday!  That's right, each day from October 25 through November 4th a new cloth diapering mama blogger is going to be sharing their thoughts on the Funky Fluff 3 in 1 cloth diaper system.  Kathy and Tricia the cloth loving moms behind Funky Fluff set out to create an economical yet quality product for their babies and yours and after some long nights Funky Fluff was born!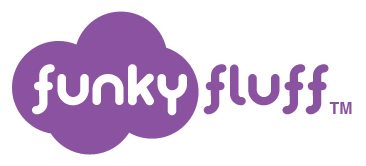 Funky Fluff is not only a super fun and catchy name for a cloth diaper but also the diapers themselves are very unique.  The easy to use 3 in 1 system offers several options for the cloth diaper community making it easily a stash favorite.  The first option from Funky Fluff is a choice in Bamboo or Stay Dry systems, we were sent the bamboo option for review and use in preparation for this fun event.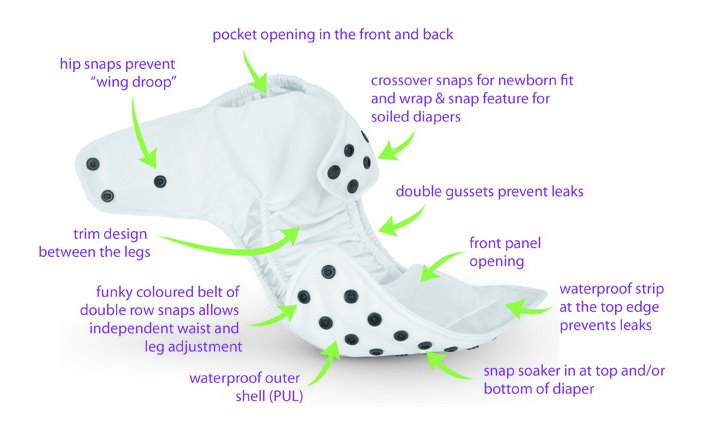 Both versions offer the same great basic features with a few slight differences.  I absolutely adore that these systems have so many of my personal favorite features including:
one sized
snap closure (double row for an even more customizable fit!)
hip snaps (these are positioned perfectly too!)
crossover snaps for newborns
double gussets (which are great for no leaks!)
back pocket opening (front pocket opening too!)
The Funky Grey and Blue we were sent is ultra soft in every way.  The exterior consists of a breathable waterproof polyurethane laminated polyester (PUL) and the inner lining is a squishy soft bamboo.

The bamboo diaper comes with 2 inserts (small/large) that are 2 layers and 4 layers of bamboo blend terry and are dense and absorb liquid very quickly.  We use both inserts for nap time and Tates wakes up dry!  Each insert also has snaps in the front and back to keep them in place in the diaper.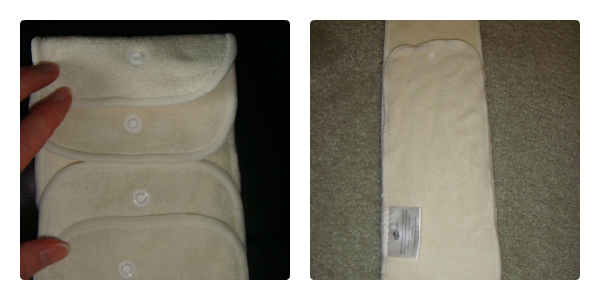 The diaper fits beautifully and is ultra trim even with both inserts (which we use every time because Tates is a super soaker heavy wetter).  There are never any red marks on Tates thighs or backside where the elastics all just seem to hug his curves.  At 2 1/2 and about 30 pounds Tates still has plenty of snaps left for him to grow and use this diaper for quite awhile.

Now the second option that you have with a Funky Fluff diaper system is HOW you use it.  This is the super fun part!  You can choose to use it as an AIO, AI2 or a pocket diaper, now that is options!!

No matter what type of cloth diaper you prefer you are pretty much covered with Funky Fluff.   These diapers are a fabulous solution for families that might have one parent that like pockets and the other that prefers an AIO, everyone is happy!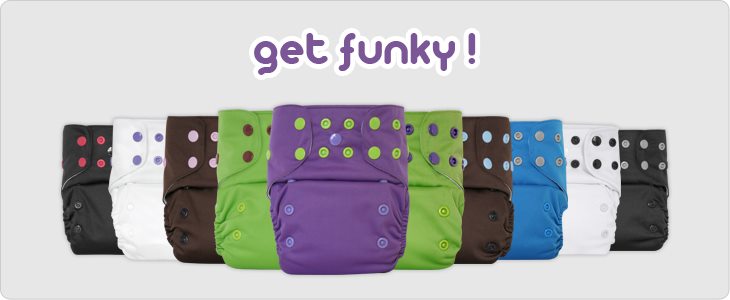 Purchase: Funky Fluff has quickly become one of my favorite diapers and is available in a variety of funky fun colors on the Funky Fluff website for immediate purchase with free shipping over $60.  Make sure you check out their boosters, pail liners and wet bags while you are there and stay tuned for my review of some of them too!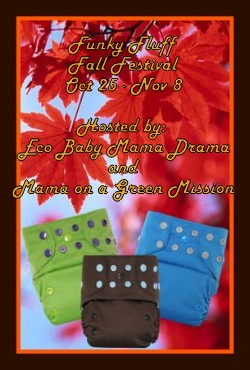 Funky Fluff is generously giving away a 6 pack of diapers (winners choice of style) and a double pocket wet bag for the Funky Fluff Fall Festival!  That is a $120 value up for grabs, wish I could win!  Tell me, what combination of diapers would you choose AND what color wet bag is your favorite?