I have worked with TruKid before and was ecstatic when I contacted them again and they agreed to work with me again.  TruKid will always hold a special place in my heart, as one of my very first sponsors the owner asked me to describe my blog and what I was about which really made me understand that there are companies out there that care about the people interested in their products.  TruKid offers great all natural body care products for kids and I am elated to share this company and it's products with you!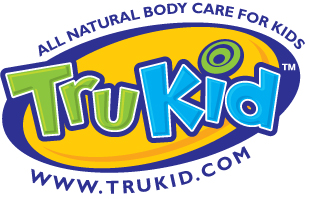 Started by a mother of 6, TriKud was created by Jennifer Adams Bunkers for the sole purpose of making effective products for little ones and families that are effective and safe.  Using only natural ingredients and essential oils to create scents that kids won't find 'yucky' has made this product line a reliable brand and trusted in my household.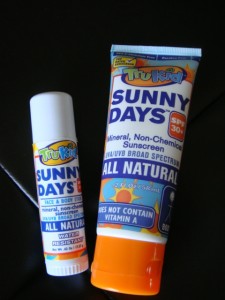 We were sent the TruKid Sunny Days SPF 30+ and Sunny Days SPF 30+ Face Stick for review.  Being a skin cancer survivor myself, using sunscreen on my children (and husband) is a MUST in my book.  With all the benefits of the TruKid brand name my mind is at ease when using them.  All products are:
BPA Free
Phthalate Free
SLS Free
Paraben Free
Petroleum Free
Gluten Free
And both of these sunscreens are Vitamin A Free!
The
Environmental Working Group
 has rated these products as a 1 (0-2 is low hazard) so I am confident using them on my family is safe and from our personal use I know they are effective.  We re-apply every 40 minutes as directed and I have to say this sunscreen really works.  My family has no signs of sun damage!  The sunscreens not only provide wonderful coverage but also smell great too; it has a light citrus like scent, which is a plus when you are slathering it on multiple times, nobody wants to be stinky! 😉  Speaking of slathering it on multiple times, it rubs in super easy and there is no greasy feeling afterwords!
So who wants to try some?  You can purchase these wonderful products along with the rest of the fabulous line of products TruKid offers from their online store!
TruKid is generously offering one lucky reader BOTH products I reviewed!  Enter below for your chance to win!