Most moms will tell you that toddlers can be finicky when it comes to food.  Tates is definitely open to lots of food….sometimes.  One day he loves something and the next he might want nothing to do with that same exact food, it drives me nuts!  One way I ensure he is getting the nutrition he needs is by giving him vitamins, but what if he is having a day that he doesn't want to eat his vitamin?  Thanks to TriLight Health I am covered, well Tates is covered really.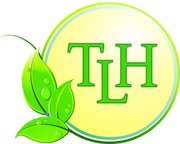 The first product we tried from TriLight is the Original Herbal Minerals (Multivitamin).  The liquid formula is dispensed based on weight so I can actually use it with both the boys.  I really like that dosage is based on body size because if you think about it my two year old and teen probably don't require the same amount of nutrition therefore not one traditional pill would necessarily be best for the both of them.
Specially formulated with vitamins and minerals (containing naturally occurring minerals such as calcium and magnesium, potassium, chromium, cobalt, iron, niacin, phosphorus, riboflavin, selenium, thiamine, zinc, silica,vitamin A & C and many more) including many certified organic ingredients I feel confident that giving my boys this multivitamin is beneficial to them both.  Neither of the boys notice the taste as I have given it in plain water as well as juice and never gotten a complaint.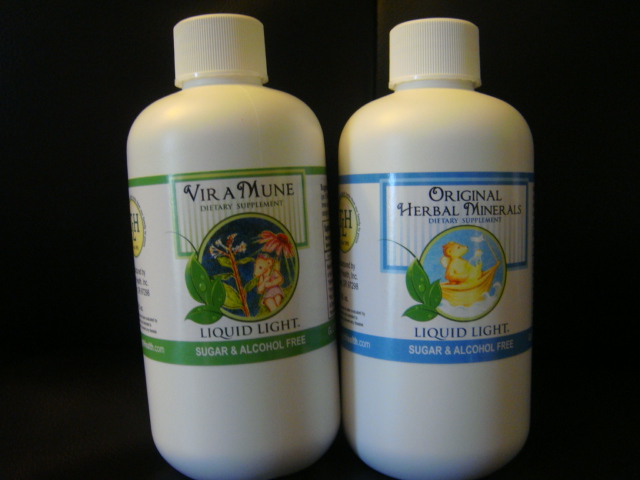 We were also sent the Viramune (Immune Support) to try.  The dosage is similar to the Original Herbal Minerals by body weight making this a great product for families with more than one child, no need to purchase several products based on age!
About a year ago Tates fell extremely ill and although he recovered we are always on the offense now to make sure his immune system isn't put in danger again.  Viramune is a wonderful way for us to strengthen his system naturally and if he does happen to get sick Viramune helps to speed up his recovery.  Containing Red Root and Echinacea Purpurea (both known for cleansing and rebuilding the lymph system) as well as other blood purifiers I feel giving Tates this formula is not only safe but has also helped to keep him strong in fighting off illnesses.
Both Products Are:
Alcohol Free
Sugar Free
Salt Free
Starch Free
Gluten Free
Yeast Free
Wheat Free
Soy Free
Milk Free
Egg free
Preservative Free
Vegan Formula
Safe for Pregnant Women
With these products working their 'magic'in my boys everyday I have piece of mind knowing they are healthier and protected naturally.
Buy it: You can purchase your own all natural multivitamin and immune support formulas from the TriLight Health website with a special discount right now for Eco Baby Mama Drama readers!  Use code First10 to receive 10% off your total order, you can get free shipping if your order is over $25 too!  Make sure you checkout the 100% customer satisfaction guarantee!
Win it: Two readers are going to win an 8 ounce bottle of whatever item you choose from TriLight Health!  How fabulous is that?  Thanks so much TriLight Health for naturally taking care of us!
I received one or more of the products mentioned above for free using Tomoson.com. Regardless, I only recommend products or services I use personally and believe will be good for my readers.