I think that as a parent I really learn something everyday, whether it is from blogging or from my kids I really do still continue to learn daily.  I *hope* I am teaching my kids something everyday 🙂 and am grateful for the tools available to aid me in teaching my kids.  I am really excited to be participating in a wonderful blog hop that is dedicated to learning!

Welcome to the Never Stop Learning Blog Hop hosted by Some Call It Natural and Mama Chocolate!
There are over 30 blogs in this hop and they all have at least $25 worth of educational materials up for grabs!  After you enter the giveaway here, go to the bottom of the post, and go to all the blogs to enter their giveaways too!  Good Luck!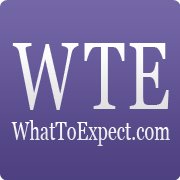 Eco Baby Mama Drama has a wonderful prize package sponsored by What to Expect.com.  I was given the opportunity to review the same books that are being offered to a lucky winner and am excited to share a little sneak peek into each book with you all.
As many of you know I have 2 boys and they are pretty far apart in age (their ages are 14 years old and 2 years old).  When I had my oldest son I was very young and knew NOTHING about being pregnant and this book; What to Expect When You're Expecting

 was seriously a life saver.  I referred to this book several times a day.  And when I found out I was pregnant with my younger son the first thing I did was go out and buy the updated edition of the book, really this book is the pregnancy bible.
The book is broken down into easy to read sections with weekly updates on your body and baby as well as what symptoms are common to experience at each step of your pregnancy.  Images and an easy to use keyword search feature in the back of the book for quick reference on questions you may have truly make this book invaluable.
When you come home from the hospital you are in charge of taking care of this helpless little babies every need and all on just a few short hours of sleep making things even harder. What to Expect the First Year

 is the book you want to have to be able to see if what is going on with your baby is 'normal', something to be concerned about or possibly something you should contact your child's physician about.  With a month by month easy to read format this book can give a new parent piece of mind and guidance on your new bundle of joy.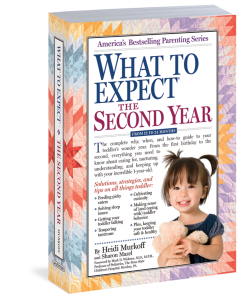 The toddler years can be a challenge for every parent.  Transitioning from having a baby to a toddler comes with a million questions and What to Expect the Second Year

 has you covered. Not sure when you should wean your little one off the breast/bottle or what solids you should start with, no worries this book has great ideas and inspiration too.  Discipline questions, tips for traveling with your toddler or transitioning out of the crib, this book is a great resource for the "Terrible Two's".
Now you know these books are a something you want, who want s to win them all?
Javascript must be enabled to enter this giveaway. Learn how to activate Javascript by
clicking here.

Loading Entry-Form