I really admire Rebecca Campora's philosophy of trying to reach parent's desires and needs by anticipating the trends and movements through versatile, and stylish baby accessories.  By combining good design and multi functional accessories for both mom and baby  7 A.M. Enfant has become popular across many continents.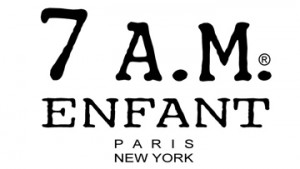 Rebecca, the founding designer and dedicated mother behind 7 A.M. Enfant has a wonderful vision for timeless pieces of fashion must haves and  products that are necessities for every family and offer baby comfort and functional style for parents that can be used well past your baby years.  I was elated to be offered the opportunity to try out something from the Voyage line and in heaven when I received my Cafe colored Roma bag!  This newly launched bag is already a huge hit in our house.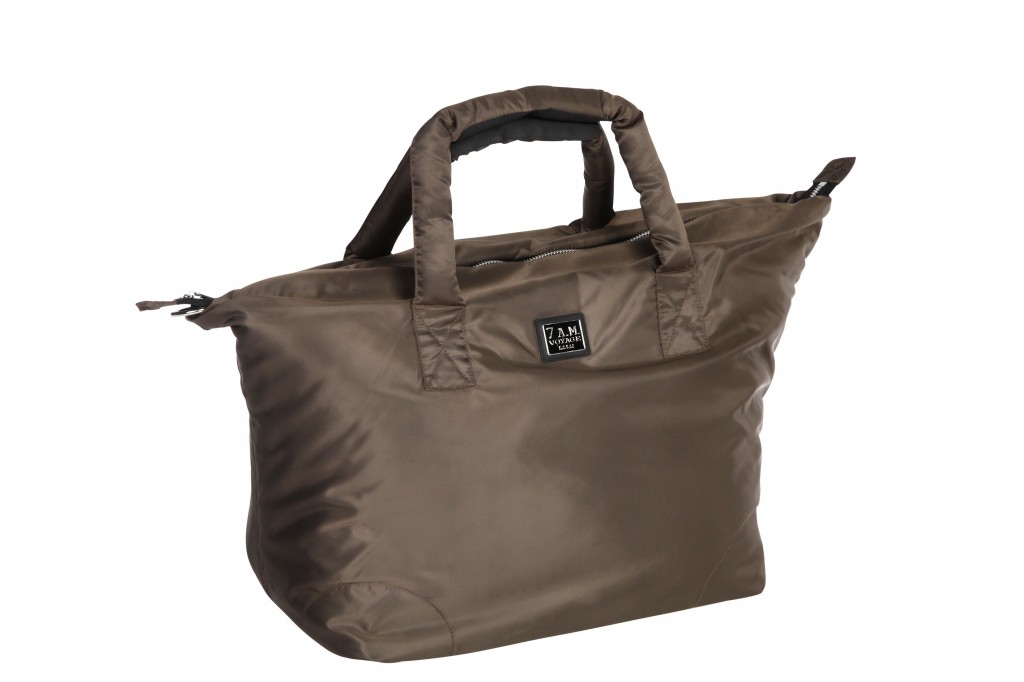 This beautiful chocolate brown colored bag has definitely gotten a 'workout' since we received it.  We filled it immediately and used it as our diaper bag and had plenty of room left over for adding extras if needed.  I really love the handy included accessories this bag comes equipped with making it easily the only bag you need.  A matching cushioned changing mat that is very generously sized and has a soft fleece lining, detachable zippered pouch to hold mom's things separately and all in one place, and 4 large elasticized pockets for holding things you might want to grab quickly such as bottles/sippy cups, wipes or even diapers.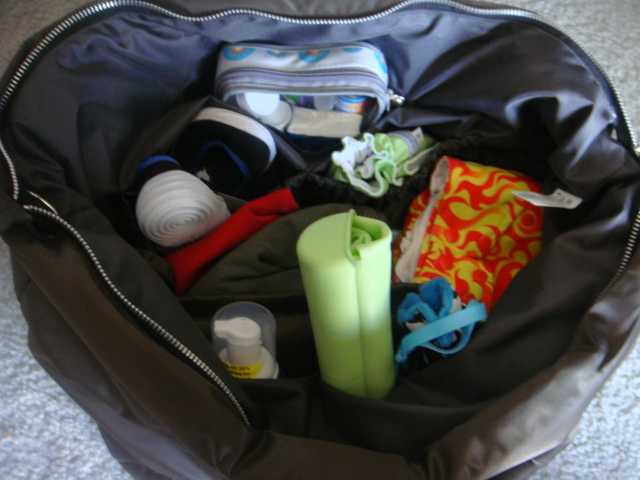 The spacious main compartment is accessible quickly with the large tooth zipper top closure and can be carried quite comfortably (no matter how much you stuff inside!) with the soft cushioned handles.  Thinking you want to have you bag with your wherever you go?  No problem, you can use the handy stroller straps to attach your bag to any stroller and you are set!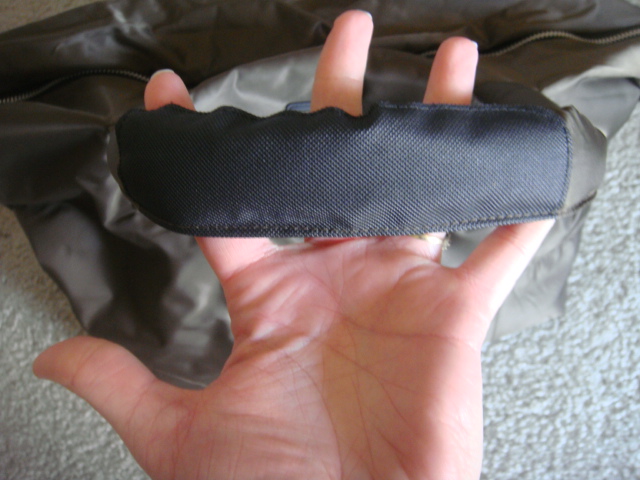 I absolutely adore this bag, it is super squishy and soft and offers a water repellent shell and waterproof lining so if you get caught in the rain or a sippy cup leaks your bag is not ruined.  The bag is great for people with no kids too, or if your children are older (great teen bag!) I can't wait to use this as a ME bag for going to the gym or maybe a weekend getaway with my husband!  The stylish black Voyage logo on your bag lets everyone know you are stylish yet care about quality and that is something this mama loves!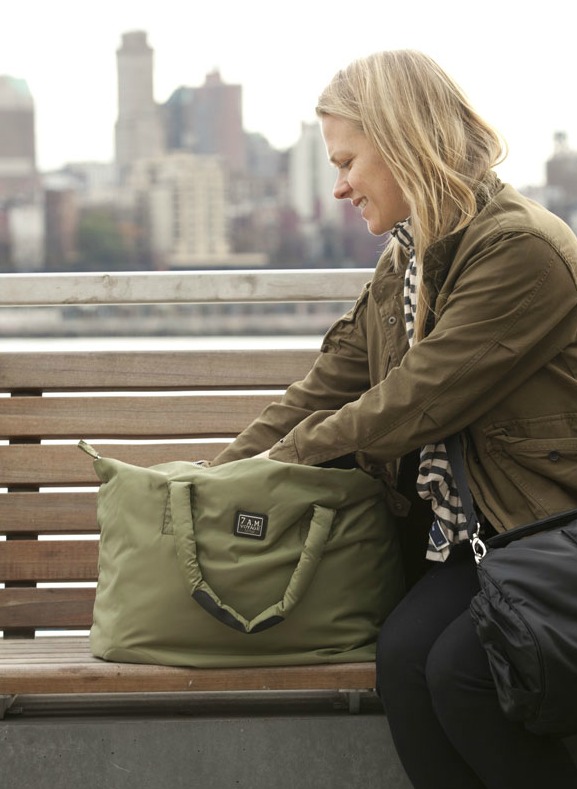 Buy It: You can purchase your own Roma bag in one of the many wonderful colors available at the 7 A.M. Enfant website and also shop for any of their other wonderful muti-functional bags and wonderful accessories to wrap your entire family in luxurious style!
Make sure you connect with 7 A.M. on Facebook and Twitter to keep up with all the latest promotions and new products!
Win It: 7 A.M. Enfant is going to be sponsoring one of their fabulous Roma bags in a Grand Prize package in an upcoming event that I am co-hosting, watch out for event details and sign ups to open soon!