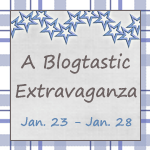 I am more than excited to be able to work with Simply Fun for A Blogtastic Extravaganza 3.  I was fortunate enough to work with them for ABE2 and we are still using our games from then!  I love educational games and this company has such a wide variety of great games to choose from that encourage learning and fun and something that is really important to me which is spending time together without electronics.
The generous folks over at Simply Fun sent us a wonderful selection of activities for Tates, he was so excited that he wanted to rip into everything at once!  We were sent Tibbar's Little Hands Big Smiles Puzzle Pack, Tibbar's Big Block of Shapes, Tibbar's Find My ABC's & 123's and Are We There Yet? Travel Activity Ring.
Are We There Yet? Travel Activity Ring is a great game that fits into any trip you have planned whether  it's a long road trip or just running errands.  This game is super handy with it's compact key chain size and attached key ring it offers 50 fun games to keep everyone busy and having fun.
Tibbar's Little Hands Big Smiles Puzzle Pack comes with three great puzzles; the 

Huey Alphabet Puzzle and two brand new puzzles, the Tibbar Shapes Puzzle and Tibbar's Number Train Puzzle.  All made of sturdy wood to withstand toddlers tantrums if needed.  The puzzles have brightly colored pieces and teach colors, shapes, lower and upper case letters, along with number recognition and early counting.
Tibbar's Find My ABC's & 123's are fun over sized floor puzzles that help your child learn the alphabet, colors and numbers 1-10.  These are a bit advanced for Tates but we are really looking forward to using these in the near future.  I love the great carrying cases each comes with so your little one can tote them around with ease.
Tibbar's Big Block of Shapes is one of Tate's favorite toys to play with and we use it almost daily.  The puzzle block is crafted out of wood and painted beautifully with bright colors and the six included shapes are various colors helping Tates learn when he thinks it is play time.  Tibbar's face is on one side of the block which Tates absolutely adores pointing out multiple times!
What is your favorite game that Simply Fun offers?
Simply Fun offers great games for stimulating your children's (and your) mind while having fun together and special value sets to save you money, what's not to love?  Head on over and buy your today!
Want your child to have all these fabulous learning tools and you want to win them huh?  Well head on over to my A Blogtastic Extravaganza giveaway post and enter to win the entire set of games we reviewed!