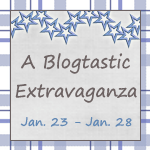 Babiators is a great company founded on a mission to help provide a safe and secure future for children through educating parents on the importance of sun protection for children's eyes and offering a non-toxic, durable and fun, stylish children's sunglasses.  They also give back to the community by donating a potion of their profits to Children's Eye Foundation, a non-profit whose mission is to eliminate preventable blindness in children.

Babiators' lenses offer 100% protection from UVA and UVB rays and are super durable and flexible for little hands to bend and play with without breaking (they are also impact and shatter resistant).  The smart folks over at Babiators must have kids because they know that most kids put everything in their mouths therefore they made sure their cool shades are made without BPA, without phthalates, and without lead-based paint.

Available in Junior (ages 1-3) and Classic (ages 3+) in 4 HOT colors with super cute names, we chose the Black Ops Black in Juniors size.  Although sizing is always approximate and will vary it is suggested that you size down if your child might be in between sizes.  
Tates wears much larger than his 'age' in almost everything but his Babiators are a great fit and he loves them.  I purchased a pair of children's sunglasses that had a strap on them and they really bothered Tates and he would never keep them on, Tates Babiators look like adult sunglasses only kid sized and he wants them on even inside the house.  He loves strutting around showing them off to everyone that will look!
Buy It:
You can purchase some stylish and safe sunglasses for your children right on the Babiators website!
Babiators is generously giving away a pair of their awesome sunglasses in your color and size of choice in my fabulous A Blogtastic Extravaganza prize package!