Brandy is the sweet mama behind 31 Rubies Etsy shop which is full of handmade goodness from the heart.  She offered us a custom wool cover and a hemp diaper insert for our event which are absolutely perfect for Tates as he is a heavy wetter.  Brandy's own baby is in one of her covers in her logo photo and you can find her little one in her other cloth diaper creations as well.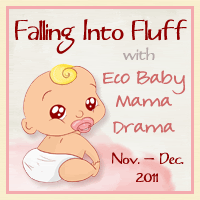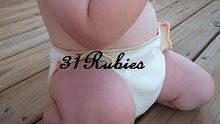 Brandy offers hand dyed creations that are one of a kind for each customer.  We were sent natural colored products with matching orange and green stitching and for the snaps we got adorable ooga booga!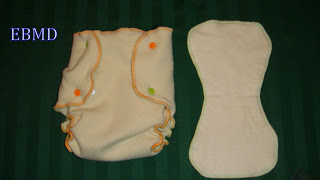 The hemp insert is newborn sized and can be used for new babies alone in a diaper or as a doubler for older babies.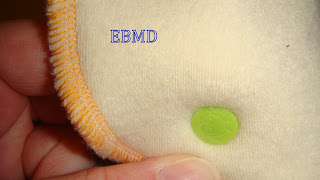 We use our hemp insert as a doubler for naps and overnights and I love that it is contoured, fitting perfectly into whatever diaper we choose.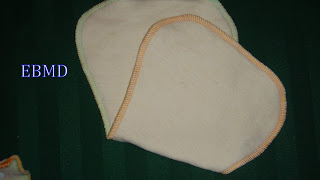 The insert is amazingly trim consisting of 4 layers of hemp and very soft and seems to get more absorbent with each use!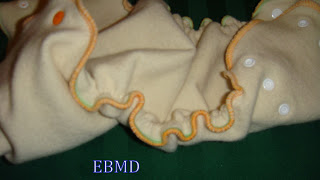 The wool cover is double layered tightly knit wool interlock fabric and is a bulletproof cover.  Seriously this is a fabulous cover for heavy overnight use!  Tates has slept in this cover for more than 12 hours at a time; several times and never had any leaks or even dampness on his pj's.  As you can see the side elastic is very strong offering great containment if you have a baby that has explosions (what mom doesn't right?!).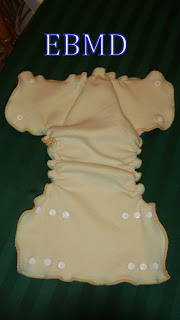 We were sent an large sized cover and it was tiny bit large on Tates however Brandy was very helpful and with me being comfortable with snaps pliers we added a few rise snaps and were good to go!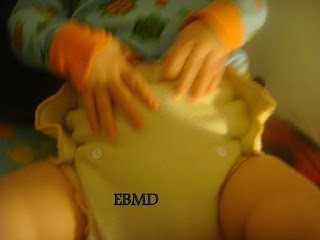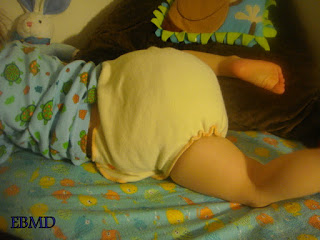 These pictures are of Tates in an XL hemp pocket fitted diaper stuffed with a hemp prefold and two additional hemp inserts with the cover before we added snaps.  It is great to be able to use this cover with larger overstuffed fitted diapers.
Buy It: You can purchase your very own handmade creations including prefold cloth diapers, cloth diaper patterns and hand dyed yarns directly from 31 Rubies on Etsy!  Brandy would love to hear from you!