Abby's Lane is a unique online and most recently brick and mortar one stop shop for the natural parent.  Offering a huge selection of cloth diapers and diapering accessories that will make any fluff loving mama feel like a kid in a candy store.  The goodies don't stop there either, there are also a wide variety of baby carriers, natural mama care items, baby shoes and laundry products!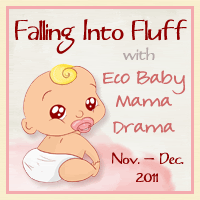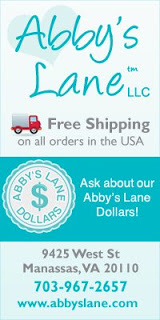 Abby's Lane isn't just any cloth diaper store, they are one that I hold very close to my heart.  I have commented on their facebook page wall and emailed them with questions several times about several thing (sales/questions) and I always get a quick response with honest answers from the staffs personal experiences. They have been more than helpful to me in my journey through cloth diapering with a heavy wetting baby boy and for that I am truly grateful.  Don't think you need any advice on cloth but want some great reasons so shop
Abby's Lane
?  Dollars, Abby's Lane Dollars that is!  You get Abby's Lane Dollars with every purchase you make and you can cash them in for store credit!  There are always great promotions including Mom Rocks Monday and Wingin' It On Wednesday just to name a few!  FREE shipping, ALWAYS in the USA, enough said.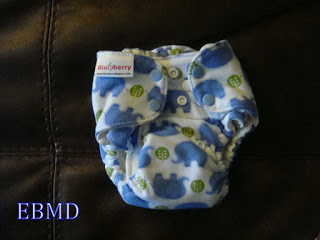 I was sent the Blueberry One Sized Bamboo Fitted diaper in the elephants print for our event!  The print is simply the cutest thing ever (all the prints are super fun!) and the diaper is super soft.  I love that it is made of natural fibers, 100% cotton outer layer and Inner Lining & Soaker Pads: 70% bamboo viscose, 30% organic cotton.  The diaper has snap closure and a snap down rise and the soaker snaps in the front of the diaper to stay in place.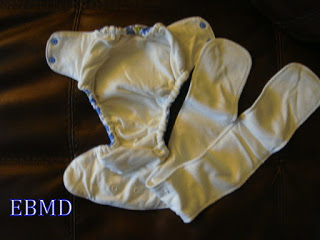 The soaker dries pretty quickly because it isn't sewn to itself but rather the snaps (that secure it to the diaper) allow it to be flat for drying whether hanging or in the dryer.  The shell did take quite awhile to dry the first few washes however has gotten quicker to dry with use.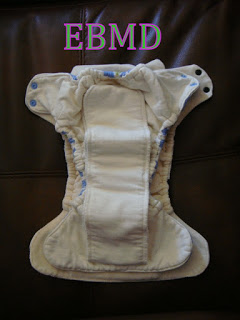 On top of a one sized Blueberry pocket you can see that the fitted is slightly smaller in length and width.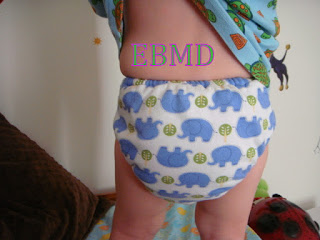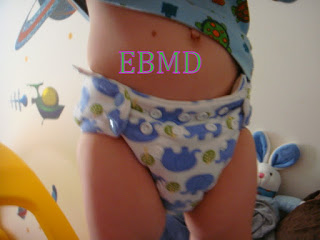 Even with the rise fully unsnapped the diaper site very low on Tates belly.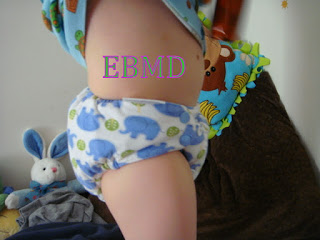 The diaper is super trim, not bulky at all.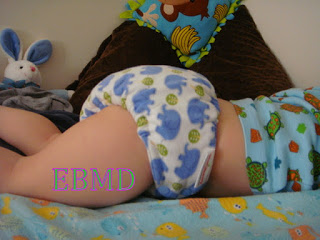 Even when he lays on his belly the diaper stays in place and is very trim.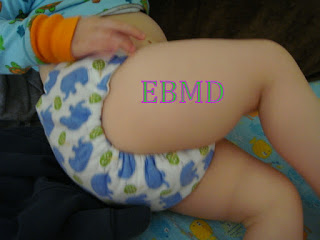 Very nice fit around Tates chunky thighs, no red marks with this gentle elastic. 
The fitted diaper is very trim through the crotch area as well, not too wide at all.
Buy It:
You can purchase your very own Blueberry fitted diaper in any one of the adorable prints offered at Abby's Lane or any of their other wonderful products!