This post contains content sponsored by The Dannon Company, Inc. The opinions expressed in my post are my own. For more information on Dannon's move toward sustainable agriculture, naturality and transparency, and non-­GMO ingredients visit www.dannonpledge.com and www.dannon.com/ingredients.
As a parent food can be a daily struggle. Throw into the mix the regular errands and not so routine things that get put on our plate each day (pun intended!) and food on the go becomes even more challenging when you want something healthy AND tasty? Psh talk about challenges! Not only these challenges but try getting some fruits and dairy into our diets, what is a parent to do?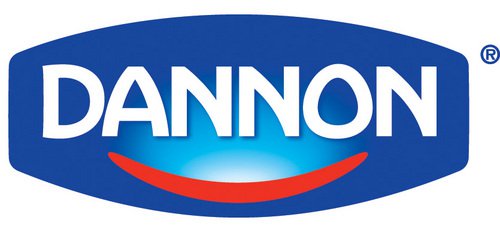 Yogurt has always been a great answer for our family for snacking, sides, on the go food and in general just a great food but honestly there has always been a concern because my husbands favorite brand; Dannon hasn't been GMO free….until now! Dannon has listened to it's customers requests for more honest and clear food labeling and is taking the Dannon Pledge! (By the end of 2017, Dannon will clearly label its products that contain GMOs). That is not all! It gets BETTER!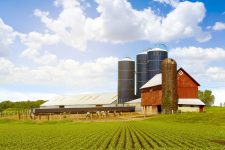 Dannon is moving some of their top ­selling brands toward non­-GMO ingredients and going beyond that to develop a supply of non­-GMO feed for their cows. This is HUGE news! Dannon is the first national yogurt company to do this! The transition to non­-GMO feed is for a portion of their milk supply. Dannon is already very far along in implementing animal welfare practices at their farmer partners' operations via the Validus Certification system. They are confident that by July 2016, more than 90% of their direct milk supply will come from farms that are Validus Certified.
So what does this all really mean? Basically all our favorite brands aren't going to have any genetically modified organisms to worry about anymore! Oikos, Danimals, and Dannon will all be tasty and worry free! I know for our family this means we will be grabbing all the Dannon brands first and be using them much more and our minds are going to be at ease.
As a parent to two picky eaters I'm sure most people out there reading this can relate to the fact that getting kids to eat these now healthier foods isn't always  easy. Just because they are made better (woohoo!!) that doesn't necessarily mean they are going to be any easier to get our kids to eat them. The good news is that Dannon yogurt is as unique as the people that love them. With a wide variety of flavors and styles and now the Dannon Pledge, you know you are feeding your family only all natural high quality ingredients, including whole milk and vitamin D. If you are like me and tend to run out of ideas to keep your picky eater trying new things you are in luck! Dannon has a special area on their website with recipe ideas and coupons too! Who would have thought you can sneak their yummy yogurts into Tandoori Chicken and Whole Grain Pancakes!
When a large company makes a huge change for the greater good we can't let that go unrecognized. Dannon has made strides towards being healthier for our families and this warrants sharing this news with everyone you care about! Make sure you check out the Dannon website for exciting news and updates!