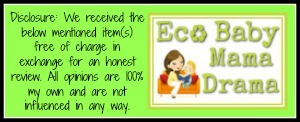 I think in the world of technology just about every parent can relate to wanting the latest and greatest techy toys for ourselves but what about our kids? When it comes to our children we always want the best but we also want to take some precautions to ensure their safety and to make sure little eyes don't see anything inappropriate. The Little Scholars Tablet is the perfect starter tablet for our family and all kids ages 3-7.

Check out some of the features that make the Little Scholar tablet so fabulous:
Over 150 preloaded apps, videos, books, songs, and games.
Exclusive, interactive, educational video series: Charlie & Company.
Original content, in a kid-safe environment, with no additional costs.
A+ Report Card app for viewing reports of children's activity with each Little Scholar program.
Rear and front-facing camera.
Durable construction designed for little hands
Included protective case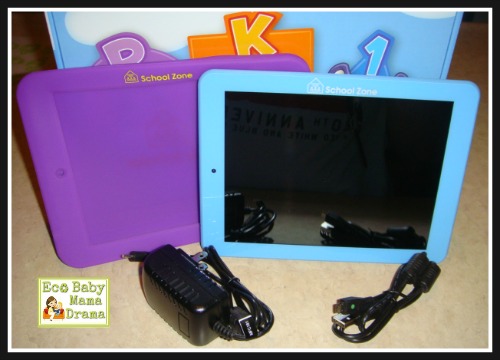 The Little Scholar tablet from SchoolZone publishers is an affordable, kid-friendly tablet that offers a 100% money back guarantee, you can't go wrong with it! With over $390 worth of preloaded apps, e-books and song you are purchasing a wonderful array of educational and entertaining fun for your children.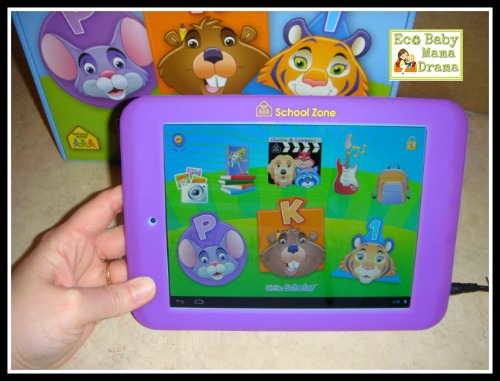 The apps cover a wide range of core subjects including math, reading, spelling, logic, creativity and geography. The list of skills covered is quite wonderful including colors, shapes; patterns; counting; numbers; addition; subtraction; letters; ABCs; uppercase letters; lowercase letters; multiplication; telling time; counting coins; phonics; rhyming; beginning letters; letter sounds; short and long vowel sounds as well as advanced skills for older children including vocabulary; critical thinking; memorization; and problem-solving. Hand-eye coordination, fine motor skills and practice with focus time are all wonderful skills that every age user benefits from.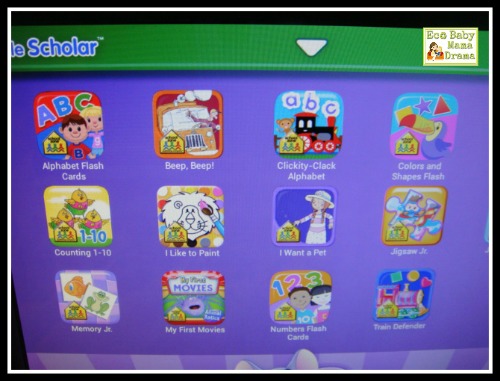 As a parent I love having the ability to tailor which apps, e-books and music are appropriate for each child's age and ability. Little Scholar uses its own special pre-designed and approved app store (rather than the full Google Play Store), allowing for easier and quicker selection process for parents knowing each app is designed specifically for kids ages 3-7.
Tates really loves having his own perfectly sized tablet that is full of fun games and entertaining stories to watch and play. I absolutely love that I know he is only exposed to age appropriate content and no ads!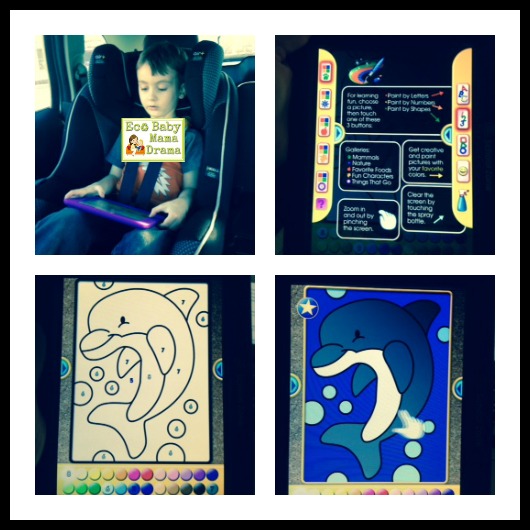 The 8″ tablet is lightweight and comes with a soft bumper case to ensure your investment is protected. The HDMI port to link the device to your TV is an awesome addition for when you are using the tablet as a family. If your child enjoys a large variety of apps like Tates, the Micro SD slot (for expanding the device memory) is definitely something you will love.
Connect: More information about the Little Scholar tablet can be found on the SchoolZone site. Be sure to "Like" them on Facebook and follow them on Twitter, and Pinterest for promotions and new information.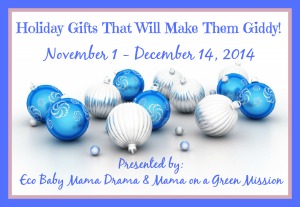 Buy It: The Little Scholar is available now at Toys R Us, Amazon

 and most other major retailers! This would make the perfect gift for any child for the upcoming holidays!
Make sure you drop by and see what April from Mama on a Green Mission thinks of the Little Scholar Tablet!