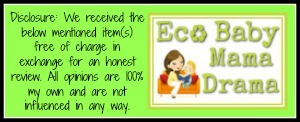 It seems like each year my list of people to buy holiday gifts for grows longer and longer yet my budget doesn't increase. I like to give gifts that I love and that I know my friends and family can use so this year I went on the hunt to find eco-friendly holiday gifts for under $25, here are just a few I found and am anxious to share!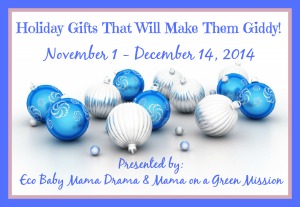 CJ's BUTTer ~ I really adore the entire product line that CJ's offers. The lip balm is wonderful for year round soft smoochies and the Spritz is great for quick and clean irritated tushies during diaper changes. We use the creamy lotion daily and mix it with the original BUTTer during the winter for deep moisturizing. Keeping a few of the BUTTer sticks on hand for first aid care is my secret to helping boo boo's heal quickly.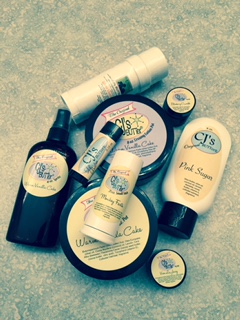 Glass Straws ~ Nobody likes using yucky plastic straws. Not only are they unhealthy but they also aren't environmentally friendly! Giving the gift of reusable glass straws is a great idea for everyone on your list. You can choose different lengths, sizes and even personalize them with favorite colors and carrying cases.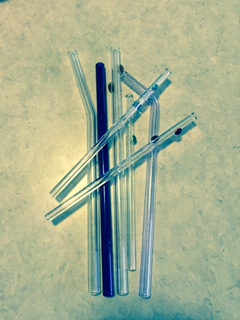 Reusable Water Bottle ~ Glasstic water bottles have fun designs and colors as well as an easy to use leak proof flip cap lid with a handle and lock to ensure no spills! The 4 piece easy to clean system offers toxin-free refreshment that is also shatterproof and has a 1 year free glass insert replacement policy. Dishwasher or hand washing makes the Glasstic water bottle a household staple, the only question is, which color or design do you choose for everyone on your list?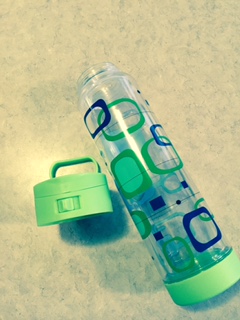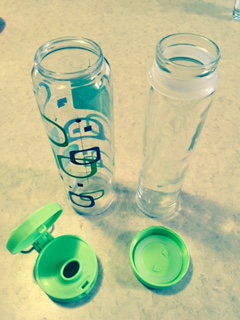 Organic Soap
~ The Simple Soap monthly subscription truly is the gift that keeps on giving. You can choose from the 2 bar or 3 bar subscription and with over 20 refreshing scents, each month will be a pleasant surprise to your senses! Each
handmade organic soap
bar is 3.75 ounces and comes in its own breathable drawstring bag which allows the intoxicating scents to take over your shower, bathroom or kitchen sink area. Fall in love with a few bars? No problem, you can purchase them individually and stock your home so you never run out!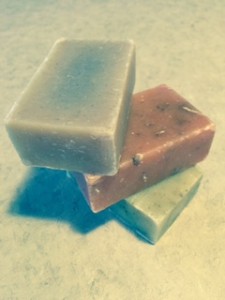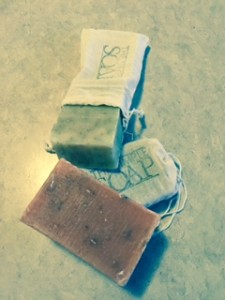 Silicone Placemat
~
Silikids Silimap
is the ultimate
silicone placemat
for kids (any messy adults?). The oversized design is perfect for containing messes and the easy to clean design makes it perfect for busy moms. Simply wipe is clean or toss it in the dishwasher for a deep down cleaning and let it air dry. I love that kids can write on them with nonpermanent markers (or even pens!) and they wipe clean with ease making it perfect for keeping inpatient kids busy while waiting for meals. The presectioned panels make folding the placemat neatly into a tiny portable must have item for every child you know, their parents will love it more than the kids!
Which one of these eco-friendly holiday gifts is your favorite for this season? Is it your favorite to give or receive? MAke sure you check out the awesome
eco-friendly gifts
Mama on a Green Mission is featuring and Enter below for your chance to win!