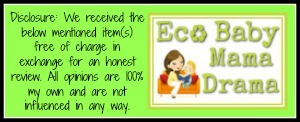 Everyday Tates is becoming more independent which makes me sad and proud at the same time. My baby is growing up (and is calling himself a "kid" not a baby mommy!) and wants to do things all by himself including putting on his shoes. Lucky for us we were offered a pair of Claws shoes to try out, I knew immediately Tates would adore them!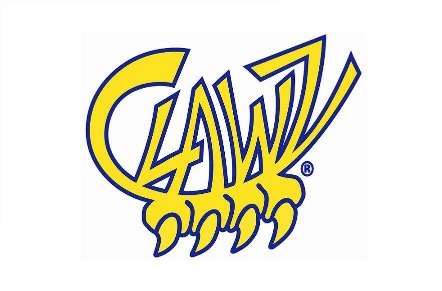 Clawz are brightly colored slip on style shoes with toes shaped like animals claws! These fun and ferocious shoes are not only easy to get on and off but also ergonomically comfortable for feet of any size. Available in men, women, kid and toddler sizes and a wide variety of fun colors you are sure to want a few pairs for each family member!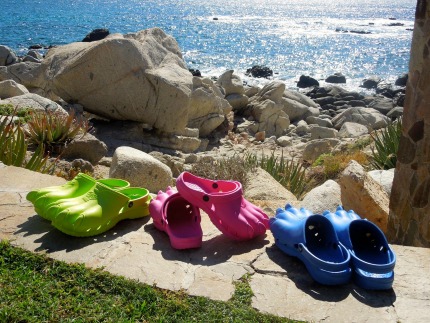 As soon as Tates vibrant orange Clawz arrived I had to hide them so I could snap some pictures. They are seriously the funnest shoes I've ever seen and I want a pair for myself! They just scream FUN and look and feel super comfortable. They are odor resistant (perfect for sweaty little boys feet!) and very durable, Tates uses his feet to slow down when he is riding his bicycoo and his Clawz have taken a real beating but still look great!

When I gave them to Tates he immediately put them on (all by himself

) and started running around growling and attacking us all with his Clawz (it was just too cute!). With the fun animal tread on bottom and the gripping inside that molds to Tates feet he has no problems with slipping. Tates is right on the line for sizing so we ordered up and they will definitely fit him throughout the summer, they are a touch too big however that doesn't bother Tates, he wears them ALL THE TIME.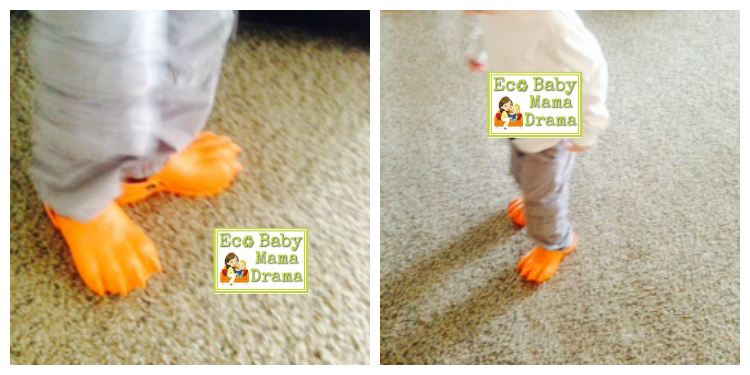 Have an animal lover in your life? These are the perfect gift and just in time for summer fun activities! Make sure you use Coupon Code: eco30 for 30% off your entire Clawz purchase. Adult/kid sizes are $29.99 for a savings of $9 ($20.99 each), and Toddler sizes are $24.99 each with a savings of $7.50 ($17.50 each). Free shipping on orders over $45. Offer expires May 20, 2014.
One lucky US reader is going to win a pair of Clawz in their choice of size and color! Just enter below, good luck!