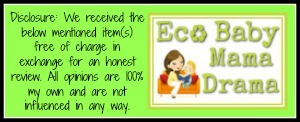 Although I love waking up to some cuddle time, having a toddler co-sleep with us can be challenging. I want to get a good nights sleep but also have our big boy in his own bed full time. Making that transition has been much easier with the KidCo PeaPod Plus P4010, we have the kiwi (green) color and it has really been the answer for us in trying to make this transition easier and fun for Tates too.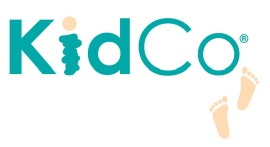 Tates is a big boy and I tend to get kicked, smacked and trampled ALL THE TIME while sleeping. There's nothing like be woken up from a dead sleep to a smack in the face lol

. Plus whenever we travel to see my inlaws accommodations can be even tighter as our sleeping space is a full size bed….barely even room to roll over if 3 people are there! With the new KidCo PeaPod Plus we can all sleep more comfortably which makes everyone happier.
Designed for children 1-5 years old the new PeaPod Plus is larger in size but has the same great features and versatility of the previous models. It's quite compact both open and when packed up in it's included storage/carry case making it easy to take with you everywhere you go. Perfect for camping, trips to the beach, hotel stays or even play dates you can have a place for your children to rest and be comfortable at all times. Setup and breakdown literally take a few seconds!
With the included extra soft and supportive padding kids are comfortable and the fun tent like design makes it an adventure no matter where you end up. The thick plush sleeping pad is attached on the outside of the PeaPod reducing any risks of children being harmed and at the same time there is no additional assembly required with inflating a mattress or worrying about air pressure loss.
Each of the 4 sides has a vented opening for open air circulation, kids are always comfortable but also protected from the elements too. Although it doesn't offer complete sun protection it does offer some and full protection from bugs when the inner mesh zipper panel is closed. With the amount of bug bites I recently had after only an hour outside I am so happy that Tates was in his PeaPod Plus, he didn't get bitten once! We really love taking it everywhere with us and Tates adores it too, it's so great for him to have his own safe play and sleep area. We love how much room he still has to grow into it too.
We are loving being able to get Tates to sleep comfortably in his own space whether he ends up in our room in his PeaPod Plus or the boys decide to campout in the living room. Having his own safe space means we get our own space too! We highly recommend it for every family!
Guess what? KidCo is giving one lucky reader their very own! Enter below!