What's the first thing you think of when I say bags? Vera Bradley immediately comes to my mind and as a bag lover I have to say the endless possibilities Vera Bradley offers simply makes me giddy! So when I heard there was a new baby line available I was literally smiling ear to ear to be offered the Mom's Day Out bag in the fun Baroque print as compensation for sharing the new arrivals with you!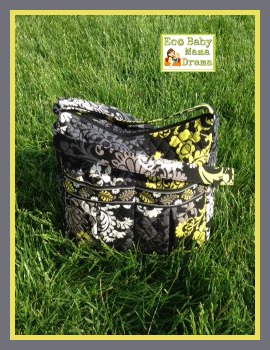 I honestly haven't met a mom that didn't simply adore bags, why is that? Have you ever thought about that? Choosing a bag is crucial for most women and isn't a decision to be taken lightly. Well at least with Vera Bradley you are covered in all the essential areas whether you are a mom or not ;)!
The Mom's Day Out bag has so many fabric options (currently 22 available prints) to suit every possible outfit or mood you might be in, whether it be the classic Baroque color scheme I chose or the fun new Tutti Frutti and Lilli Bell prints that are signature to the new baby line.
Versatility is key with this bag, measuring 11 ¼" x 10 ¼" 5 ¼" with a 55 ½" long adjustable strap you can wear it crossbody for hands-free easy access to juggling your busy toddler or more traditional over the should style if you prefer.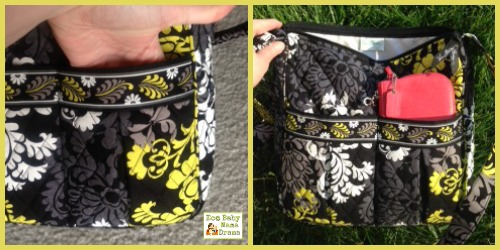 Another one of my favorite features of this bag is the pockets galore! There are two pretty pleated front pockets that are perfectly sized for my wristlet when using it as a diaper bag and a sippy cup on the go for Tates. There are also 2 pouch pockets on the inside that are great for keeping your diaper creams and kids toys close by.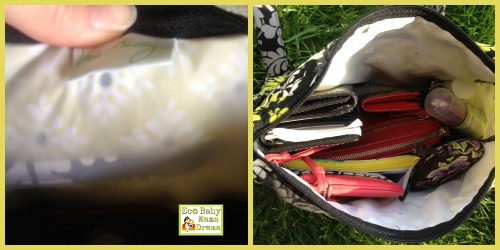 The large interior offers a wonderful wipeable taffeta lining which is perfect for messy toddler mishaps and is fully machine washable for the extra messy moments that always happen! The extra roomy main area can easily accommodate cloth diapers, wipes and a change of clothes for my active little one as well as ALL of my junk when I want to use it as a purse!
The Vera Bradley's baby line has more than bags…..bibs, bodysuits, blankets, layette sets, soft shoes and much more! If you are a Vera Bradley lover like I am you really must check out the new baby line, you will find yourself loving it as much as all your other Vera gear! My birthday is coming up soon and I know the Convertible Baby Bag and the Backpack Baby Bag are on my wish list, what pieces are on your wish list?
Thanks so much to Vera Bradley for sending me the the Mom's Day Out bag for review, all thoughts and opinions are my own.