When we first purchased our iPad 2 I was beside myself excited to start using it. To my surprise it quickly became a frequently used favorite for my kids. Now that my husband and I both have iPhones the kids again want to use them for fun apps which is great but made me think….wouldn't it be cool if there were some toys that work with our devices? Thanks to AppStart Learning and their new iLearn 'N' Play toys your kids can can combine learning and fun with your families devices too!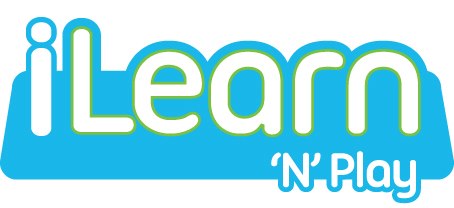 Each of the three toys are designed for ages 3 and up and integrate the apps your children love with hands on manipulation through brightly colored buttons, fun driving simulators and a stylus.

Robbi the Robot ($39.99): This adorable iLearn 'N' Play learning companion, will provide children with hours of fun learning. Slip an iPhone or iPod into Robbi's faceplate and he comes alive. The intelligent learning apps use Bluetooth technology to connect the iPod/iPhone to the unit. The apps ask children to use the 10 chunky numbers in Robbi's tummy to focus on teaching beginning numbers, counting, addition/subtraction, colors, shapes and greater than/less than numbers.
Adventure Explorer ($39.99): Connect your iPad, iPad mini, iPhone or iPod to this amazing console, turn on the ignition key and "drive" into a fun learning adventure. Each Adventure Explorer has a working on/off ignition switch, a steering wheel, shifter, accelerator, forward/reverse control that integrates with iLearn 'N' Play apps.
Learning Tablet ($19.99): Slip your iPad into this stylish and durable frame; grab the attached, child-friendly stylus and power up for some fun learning. Once safely inserted into the Learning Tablet, your iPad becomes a part of this amazing new, early educational concept. Not only is the Learning Tablet cool but also it keeps your iPad safe!

The Adventure Explorer was the perfect choice for our home, it accommodates our iPad 2 and iPhones (4s and 5) so the boys can really choose whatever device they feel like using. T-Bone is also wanting to get an iPod and it will work with the Explorer too. The unit comes fully assembled and ready to use after batteries are installed (must download app bundle too) and is lightweight and easily portable which is great for even using in the car ;). I also really like that you can use the iPhone/iPod case alone as a great protective case for your kids to play with your devices.

The Adventure Explorer comes with free "app bundle" containing three learning levels of the "Letter Explorer" app. This fun learning app helps young children learn about letters and phonics! Children are encouraged to collect and recognize letters through the fun driving game. Kids learn sounds and can spell simple high frequency words too. Tates has learned most of his letters but isn't quite up to the spelling portion so we are excited he has room to grown and learn with this new toy.

I love that the touch screen that the boys are already familiar with pairs with a hands on fun driving game, each time Tates drives by a balloon and gets a letter he jumps up and down yelling "I did it, I got it" and warms my heart with his little victory.

I am really excited to see the new release apps for 2013 (four expected) and am anxiously awaiting a number app especially as Tates needs a bit of help in that area.There is only one feature that I don't particularly care for and that is that when you are using your devices with the toy depending on what size protective case you have it might not fit with the toy. For example my husband has an iPhone 4s and his case fits inside OK (it is a squeeze) and our iPad 2 case is a tricky wiggle it in fit but my iPhone 5 case must come off completely to be able to have my phone in the toy.
BUY IT: You can find Adventure Explorer

 (and the other two featured toys) at Target locations nationwide and on Amazon ~ that is my affiliate link ;)! We went to check out the other two recently and want to add them to our collection 🙂 The Adventure Explorer is iPod/iPhone/iPad/iPad mini compatible iOS 4.3+.