There is nothing like some new products to get a fluff loving mama super excited! I'm lucky enough to be working with GroVia and will be sharing their wonderful new products with you all! This week I am sharing the all new wool care products.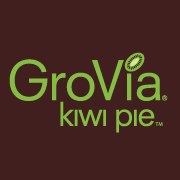 The Grovia Kiwi Pie line offers fitted diapers, wool covers and today's topic: Organic Wool Wash Bars and No-Clump Lanolin Spray! These are essential items if you have a heavy wetter and a great idea for overnights and nap times or when you want a really breathable option for your little ones delicate skin.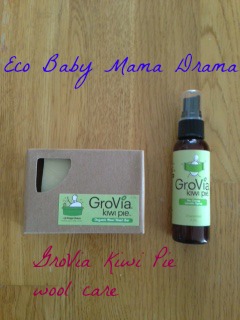 The Organic Wool Wash bars are a minimum of 5 ounces in weight which is large and will last you quite awhile. Each bar is hand crafted with the finest organic ingredients and scented with the finest of essential oils.  These bars really have great stain removal capabilities and are great for scrubbing without damaging your precious wool. Each bar is enriched with lanolin too so you can shorten the prepping process for your wool and made in the USA (Alaska)!
There are 3 scents available for the bars:
Ginger Grass
Balsam
Red Mandarin Orange
We were sent the Ginger Grass scent and Tates says it smells like watermelon but I think it smells like a ginger/wood/grass mixture. Tates wants to use it in the bubble bath lol, he really loves soap bars lately 😉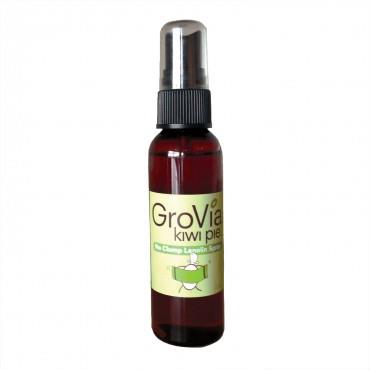 The No-Clump Lanolin Spray is a 2 ounce spray bottle and is available in unscented only. Also made in the USA (Alaska) with a special blend of lanolin and organic emollients and moisturizers to treat your wool. No alcohol is used to dilute the formula and no emulsifiers or chemical dispersants are in the spray.
The spray is super easy to use simply spray lightly on your wool and massage (gently) into the fibers, let air dry and your covers are ready to use! The formula truly is clump free 😉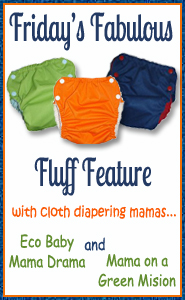 Make sure you head on over to see what Mama on a Green Mission is chatting about this week!
Buy: You can purchase these new GroVia products directly from their website, make sure you checkout the great closeout items on sale too!
Win: One lucky reader is going to win a wool care set including a Organic Wool Wash Bar and No-Clump Lanolin Spray, thanks so much GroVia! ~WINNER~ Court J