As parents we all want the best for our kids whether it is car seats or food.  The problem when it comes to food is sometimes busy families don't always have the time to prepare fresh and healthy meals right?  Now you don't have to worry about grabbing something from the freezer for your kids, Kidfresh has your family covered with some tasty and healthy meal options!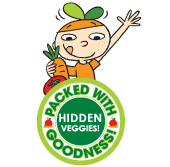 I absolutely love the ingredients in Kidfresh meals, hidden VEGGIES!  I am always worried about my kids getting enough veggie aren't you?  I mean my kids like some veggies but I never feel like they are getting enough!  So when I discovered Kidfresh I headed off to to my local Kroger to pick some meals up and see for myself what the excitement is all about!  You can see our entire shopping trip in my full Google+ album.
So what it is about Kidfresh meals that has me excited?  So many things!
Great Taste Kids Love, with a variety of flavors in well known kid favorite entrees even the pickiest of eaters is sure to find something they love!
100% Natural Goodness, with No artificial ingredients, flavors, colors or preservatives.  Kidfresh meets USDA and FDA federal requirements for "all-natural", this mama LOVES that!
Hidden Veggies, carefully select vegetables that are rich in nutrient, while adapted to the meal in terms of color, flavors and taste profile. With the right doses and a mashing process, vegetables are incorporated into Kidfresh recipes,  some of the meals offer up to 33% of child's daily vegetable requirement.
Superior Nutrition

Good or excellent source of protein, rich in vegetables, vitamins, iron, calcium, fiber and more.
Moderate in sodium, fat, saturated fat, 0g trans fat, and less than 400 calories

BPA Free + Green Packaging, BPA-free and Phthalate-free bowls as well as sustainable, 100% recyclable packaging to reduce the carbon footprint and Kidfresh boxes are made from 100% recycled cardboard.
Now I know what you are thinking, they sound great but how do they really taste?  You would be surprised, they are really good!  Yes I tried them myself!  Both Tates and T-Bone love them and they are pretty far apart in age (2 years old and 14 years old).  Here are some of the tasty varieties we found when we went shopping:

I can't wait to try all the other varieties and am now on the hunt for them whenever I shop!  Tates favorite so far is the Rainbow Rice + Chicken and T-Bone loves the Wagon Wheels Mac + Cheese, the meals are really 'Mmmmm num num' as Tates says….I love that we all agree on something!
Bottom line?  There is a healthy, delicious alternative available for your family (and mine!) when it comes to being busy and on the go.  No time to cook?  Just too tired to cook?  Stock up your freezer and you are all set!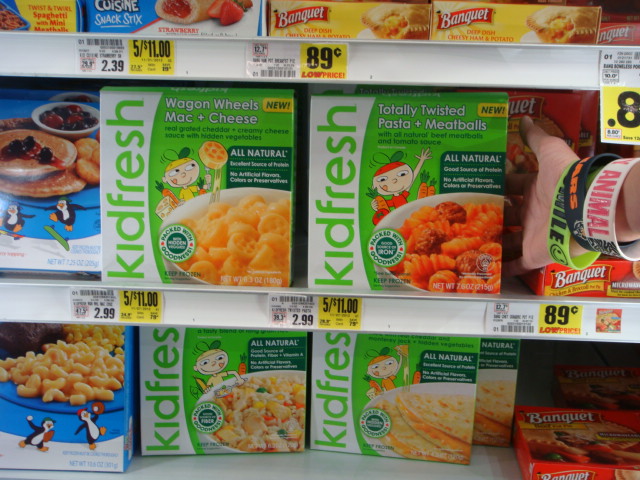 Make sure you connect with Kidfresh and print some coupons so you can save on these great meals!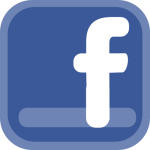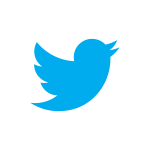 I am a member of the Collective Bias™ Social Fabric® Community.  This shop has been compensated as part of a social shopper insights study for Collective Bias™ and Kidfresh #CBias #SocialFabric #KFHealthyKids