I love wearing V neck clothing, it allows me to wear a pretty necklace not to mention it is a flattering cut for women.  Alas the problem with so many V neck cut shirts and dresses is they are way too revealing. I used to layer up tank tops and try to make things lay just right to get the smooth look but with layering sometimes comes bunching and that is definitely NOT flattering!  Well no more worries, I now have Cleava!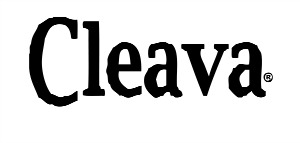 Designed/Invented by a woman for women, Michelle De Sousa is so confident you will love Cleava that she offers a 30 day money back guarantee, you literally have nothing to lose by trying them!  I will warn you though once you do try them you will be hooked and want to have one in every color of the rainbow!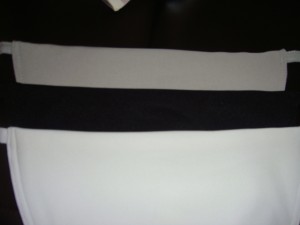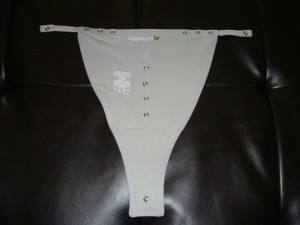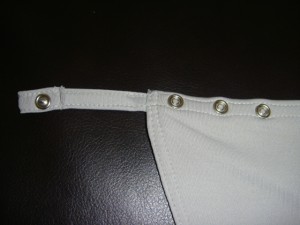 Michelle generously sent me my 3 favorite colors to try out (black, white and light gray) in the classic cut.  Immediately I was loving the small amount of packaging (hello eco-friendly!) and the included instructions just in case you aren't sure how they work.  Simply snap on your bra and GO!

Hard to believe you can solve and even prevent wardrobe malfunctions in less than 10 seconds huh?  Cleava truly is a must have item for all women no matter what size you wear in clothing these one size accessories are life savers!  You can instantly go from borderline to professional with the coverage you need!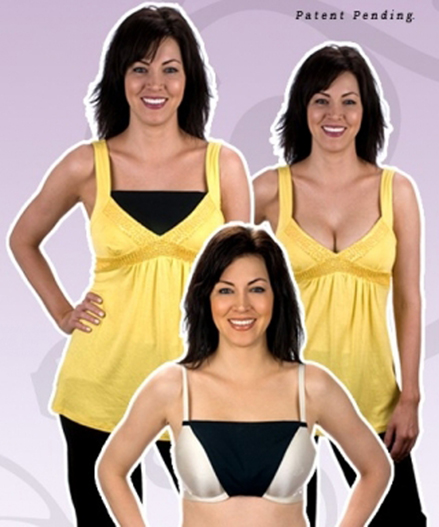 I love not having to worry about pulling my shirt back anymore or leaning forward and having a little too much show, honestly I look for V neck shirts to wear more often now and am definitely wanting to get Cleava's in every color as well as the lace and rhinestone options!
But it: You can purchase your own Cleava right now and get FREE shipping right now with the exclusive Eco Baby Mama Drama code: FSEBM good now through October 31st!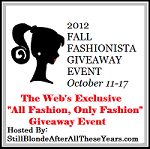 Cleava is generously sponsoring the Fall Fashionista Giveaway Event at Eco Baby Mama Drama with a $100 gift card!  Tell me which color and style Cleava is your favorite?