Having a new baby at home can be overwhelming.  You worry about a million things (and all on very little sleep) and having a child with skin irritations/conditions can make your little bundle of joy uncomfortable until now.  Gentle Naturals baby therapeutics has your family covered head to toe when it comes to baby skin problems.  Parents of babies suffering from eczema and cradle cap in particular I have found your solution!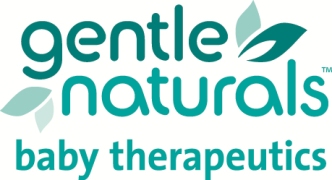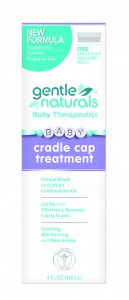 Cradle Cap is a scaly rash that appears on young babies scalp (looks similar to dandruff), both my boys had a small case of it.  Gentle Naturals Cradle Cap Treatment is  specially formulated with calendula, jojoba and vitamins A, D and E to soften, moisturize and help remove thick, crusty scales while not irritating babies sensitive skin.  With the included ultra soft massaging scalp brush you can gently remove the built up skin form babies scalp while leaving babies hair soft and manageable with the light non-greasy formula.  I really love that there is no nasty smell to this treatment, making it not smell medicated is a huge bonus in my book.

The Gentle Naturals Eczema Relief Wash is wonderful for adding to babies bath water to soothe itchy skin with the rich moisturizers and gentle cleansers including aloe, calendula, jojoba and vitamins A, D and E.  To help baby stay calm and relaxed, Eczema Baby Wash also contains lavender and chamomile.  The wash is dye-free and tear-free so no skin irritations to worry about.  I love using this to ensure Tates skin doesn't get any kind of flair ups, it can also be used for older kids as a body wash or just on certain troublesome areas.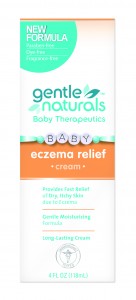 Lastly the Gentle Naturals Eczema Relief Cream is a must have for soothing and healing itchy, eczema-riddled skin. You can apply as much or little as needed as often as you like.  Again, we use this on both kids as it really does ease irritations.  The cream is designed to form a protective emollient layer to lock in natural moisture, while adding additional moisture with calendula and jojoba oil. Aloe and vitamins A, D and E help nurture and heal irritated skin, while chamomile calms and relaxes.
I highly recommend these to any family that has children with these skin conditions and am definitely interested in trying the other products that Gentle Naturals has to offer, the new product line is now paraben, dye and fragrance free!  Available at several retailers across the country including Walgreens, Walmart, Kroger and Meijer and very reasonably priced.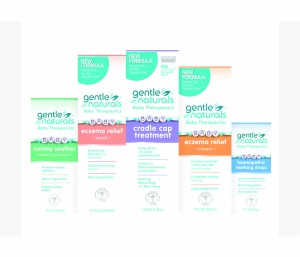 I was provided the above listed products at no charge for review by Gentle Naturals in partnership with Family Review Network, no other compensation was provided.  All thoughts, opinions and experiences are my own and not influenced in any way.