Any cloth diapering mama has probably heard of Thirsties.  This small family owned and operated company offers a wide variety of cloth diapers and cloth diapering accessories designed to help make modern cloth diapering easy and economical without sacrificing quality.  Their customer service is also top notch; offering troubleshooting solutions, product suggestions or sizing help via phone, email or live chat for your convenience.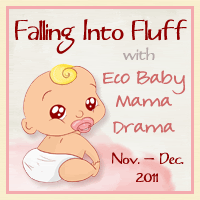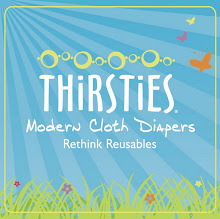 Thirsties graciously sent us a wonderful package including:
Duo Wrap (size two in Black Bird print, snap closure)

Duo Hemp Prefold (size two)

Hemp Inserts (size large, 2 pack)

Fab Wipes (boy colors, 6 pack)

Booty Luster (4 ounce)

Catalog (product information and care instructions, free to anyone that requests one)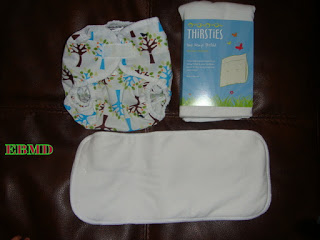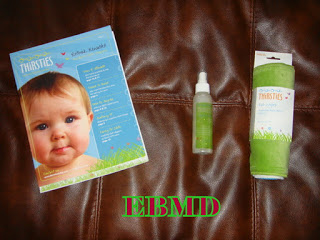 I initially received the duo wrap in aplix closure however within days I had the replacement snap cover delivered with a prepaid return label and because Thirsties uses Eco Enclose mailers all I had to do was drop the aplix duo wrap in the same package my snap cover arrived in and use the second adhesive strip to seal the package closed and leave it in my mailbox to be picked up.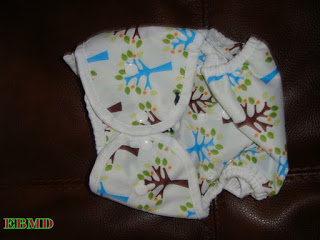 I absolutely LOVE this print!  It is gender neutral and so fun too.  The wrap is a made from PUL (FREE of VOC's, PVC, phthalates, lead, and latex) and has one row of snaps for closure.  Although the wrap is a size two (suggested ranges are 9-36 months and 18-40 pounds) unlike most other sized cloth diaper items Thirsties sized products offers three rows of snaps to adjust the rise and very unique leg gussets that contain  the biggest messes.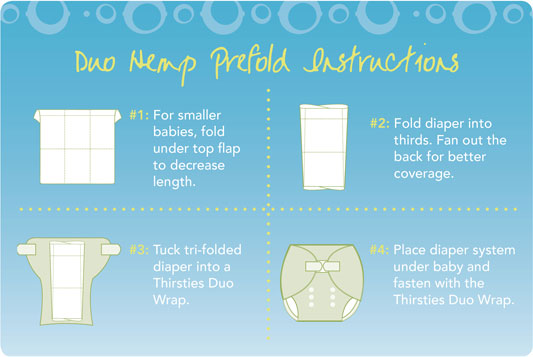 The sized two duo hemp prefold is made of 55% hemp, 45% cotton which is 25% more absorbent than pure cotton, more durable than cotton and naturally antimicrobial.  The super soft custom hemp jersey is knitted in the USA and has a really awesome design that allows this prefold to dry very quickly.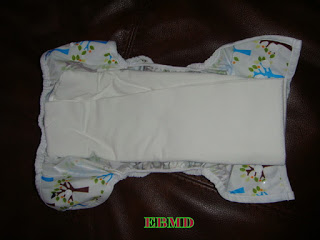 After following the simple illustrated direction from above (supplied on the Thirsties website) you can see the prefold fits nicely in the duo wrap and perfectly fits a large hemp insert on top.  The custom jersey hemp used in the inserts and prefolds remains soft after tons of use and is gentle enough to put directly against babies skin or as extra stuffers in pockets or other diapers for added absorbency without bulk.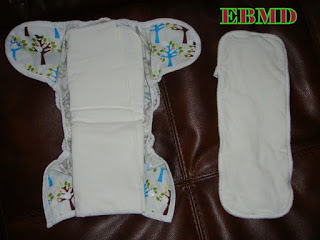 I have to apologize for not having pictures of Tates in his diaper.  These goodies were sent to us before he got sick with c-diff and as many of you know our entire stash was destroyed from the illness which included our beloved Thirsties.  At the time Tates weighed about 23 pounds and had super chunky thighs and the cover fit him beautifully.  The leg gussets are ultra soft on his skin but fabulous at containing his messes.  The super absorbent prefold and inserts are like none other I have come across and are ultra trim.  Replacing our Thirsties products is definitely on the top of my list.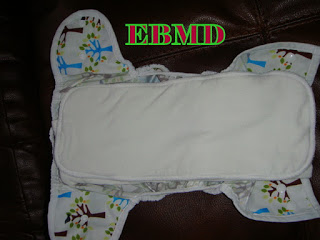 The Fab Wipes come in vibrant fun colors both in the girls and boys options and are double sided; velour (85% cotton, 15% polyester) and microfleece (100% polyester). Each wipe measures 8″x 8″ and is perfectly sized to handle messy diaper changes yet soft enough to wipe babies face with.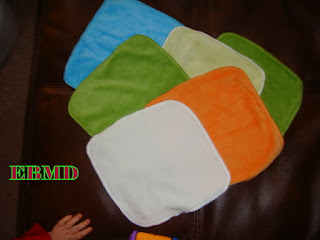 Last but not least we received the Booty Luster 4 ounce bottle.  Perfect size for any bag you are taking with you, even if it is just your purse with a diaper and your Booty Luster tossed in.  I love how gentle the solution is, all natural ingredients are printed right on the bottle for piece of mind (Aloe Vera, Vitamin E, water-based Extract of Coconut, Honey, Grapeseed Extract, traces of Glycerin, Avocado Oil, Humectant Moisturizers, and other Organic Ingredients).  You know what is in it so let me share what is NOT in it:  petroleum, alcohols, animal products, parabens, sulfates, DPGs, or any dilutants; nor are any of our products ever tested on animals.  The solution is very lightly scented and leaves your babies tush with a clean scent and dry; no leftover residue like some other solutions.



BUY IT:
We absolutely LOVE all of our Thirsties products and I know you will too!  You can locate a retailer on the Thirsties website or stalk their outlet section for some fabulous deals!  What is your favorite Thirsties product?