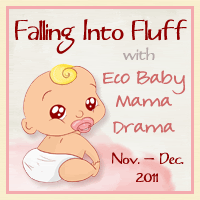 Catherine the founder and mom behind The Willow Store created the company in 2005 to share her dedication and respect for Earth and offers products that are all ethically manufactured in the USA supporting small businesses and living wages.  The company offers only the highest quality materials,; organic whenever possible, sourced in the US whenever possible.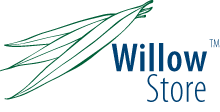 With such a wide selection of products to aid you in raising your family with the most natural products from laundry nuts, reusable feminine products for mom and wool dryer balls for the entire families use. I love that you can have so many of your needs covered with one company and with the economy the way it is made in the USA products are sometimes hard to find.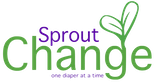 As a cloth diapering mama the innovative Sprout Change diapering system was something I have been wanting to try for a long time! The options are endless for you to customize this diapering system to your baby's needs.  With 14 reversible shells (each offering 2 different colors) there is a rainbow of options making it hard to choose just one favorite.  We received the Blueberry shell which offers a light and dark blue color both shiny and gender neutral even though blue is typically considered a boyish color.

This unique shell is a one sized side snapping cover that offers two side snaps for closure and adjustable elastic on both the waist and legs to get the perfect fit for any size baby.  The shell is adjustable from the outside allowing you to put the diaper on the baby first then adjust while on the baby for a perfect fit every time you use it.  This diapers guidelines say it can fit 5-40 pounds.  No snaps or elastic ever touch baby so even a child with sensitive skin can enjoy this diapering system.  Catherine has made a wonderful video demonstrating how to use the AI2 diapering system that can be seen below.





Now we all know that diaper changes aren't always smooth and wiggle free, in fact several times I lost my elastic inside the diaper.  Catherine has instructions on her site to assist you in retrieving your elastic and my personal tip is to have a crochet hook needle on hand and you can easily grab your elastic without harming your cover.


As you can see below having a fully adjustable diaper makes for a great fit on Tates chunky thighs and also a flat fit around his belly preventing leaks!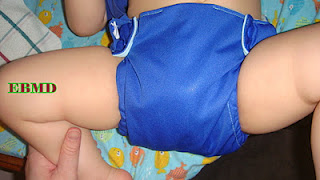 The other awesome part of this AI2 system is the many insert options you have.  There are super saver inserts that are available in StayDry and Organic options.  StayDry contains micro fleece on top of absorbent microfiber and Organic are made of organic cotton fleece over organic hemp/cotton.  There are also organic hemp prefolds offered as an option.

  

We were sent 2 Organic Super Saver inserts with our shell.  The Super Saver inserts are one sized and the hemp option is great for heavy wetters and all natural fiber lovers alike.  Both options offer a trim fit.
You can purchase any of The Willow Stores products directly from their site!