I have mentioned before that we are a babywearing household here, all of us have worn Tates even T-Bone!  We have tried several soft structured carriers (SCC) and have liked some of them very much however I have been too scared to try wraps.  While reading up on babywearing and looking at wrap videos online one night I came across the Lulu wrap by ElleMNOP and I was so impressed with her video and how easy she made it look that I had to contact her about trying one for myself.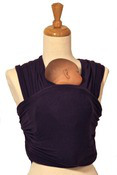 The Eggplant color that Elle the creative mama behind these gorgeous wraps sent me is simply breathtaking!  I LOVE the color purple and this shade simply can't be described or shown how beautiful it truly is with pictures.  The autumn/fall line of colors shown on the website are all rich vibrant colors and I would have a hard time choosing just one as my favorite, I would love to have one for each outfit actually!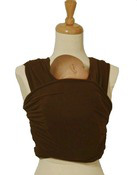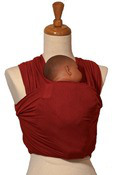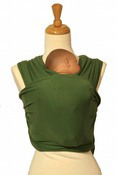 Elle carried her oldest nicknamed "Lulu" in a SCC and had an uncomfortable experience with them which led her to explore the wrap world.  The wraps Elle came across seemed restricting rather than comfortable and stretchy not to mention the 'baby gear' colors that were not the 'stylish, modern mom' ideas she had in mind.  Elle set out to make her own and after trial and error has come up with a fabulous wrap.  In the beginning Elle made each one by hand she wasn't able to spend the time on other mommy duties she enjoyed so she decided to hire a seamstress to make them for her.  Each one is still made by hand and Elle spends time checking and packaging each one with care.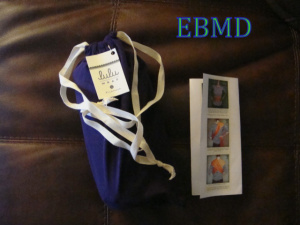 Each wrap is between 5-1/2 to 6 yards with a 20-25 inch width, varying due to being handmade.  There are two different materials currently being used, one is a jersey knit with a touch of spandex and the other is a plant-based rayon blend that is super soft and lightweight giving the wrap a very luxurious feel.  Each wrap comes with a printed instructions with pictures and a matching drawstring closure bag that has ample space for your wrap (and instructions!) for quick stuffing while you are on the go.  The wraps and bags can be machine washed and hung to dry.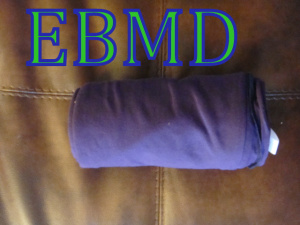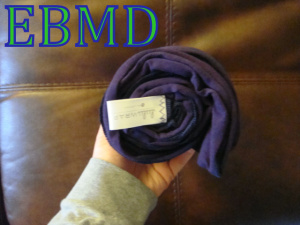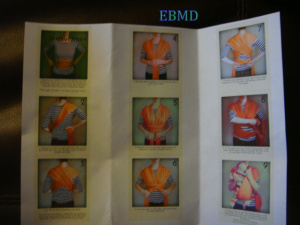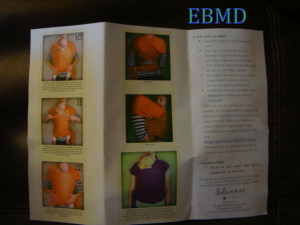 The wraps can be used for newborns up through 30 pounds, Tates is 28 pounds and absolutely loves being worn in the Lulu wrap.  Whenever we use it he immediately cuddles his head up to me and lays it on my shoulder.  He is on the heavier side of the spectrum for using the Lulu wrap however we are both very comfortable using it and plan on continuing wrapping!  We both absolutely adore our soft, easy to use and beautiful Lulu wrap!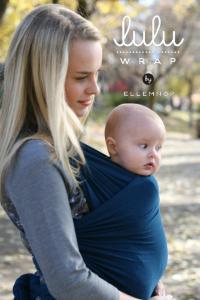 Buy It:
You can purchase any of the beautiful colors of Lulu Wraps directly from Elle's website whether you want to shop on Etsy or Big Cartel Shop!