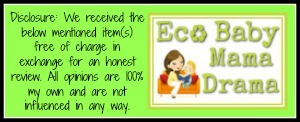 The Macadamia Natural Oil line of hair care products combines two of the world's most natural and beneficial oils; Macadamia and Argan, to provide the ultimate in hair rejuvenation and maintenance. With my processed hair I need all the help I can get so I was excited to work with Flat Iron Experts again and get my hair the help it needs!
Finding good hair care products that don't pollute the environment isn't easy. There are so many products on the market that say they're good for the environment, but you just never know. I'm grateful to know that the Macadamia Natural Oil line is eco-friendly and fabulous for my hair too.
The Macadamia Natural Oil Rejuvenating Shampoo is a moisturizing shampoo for all hair types, and is also excellent for dry, damaged hair like mine. It cleanses your hair while weightlessly restoring moisture and protecting your hair from environmental elements. It doesn't lather up as much as traditional shampoo however my hair and scalp did feel clean and smooth after I used it.
The Macadamia Natural Oil Moisturizing Rinse is a daily conditioner designed to nourish and detangle your hair leaving it manageable and ready to style. My hair is very thick and naturally wavy so this conditioner is a gift from God in my eyes!
The Macadamia Natural Oil Nourishing Leave-In Conditioner is a leave-in conditioning texture cream infused with nourishing oils to tame even the unruliest hair, leaving it silky smooth, soft, and full of shine (and protected from UV rays!). I can't say enough how wonderful this conditioner is! It really helps to make my hair look smooth and protects my color which lengthening the time between my salon visits (saving me money!).
My hair is super thick, color treated, and naturally wavy.  It's also processed with heat daily (check out my flat iron review!), which isn't exactly conducive with healthy hair, so it screams for nourishment every now and then (more now, than then!). Even after a fresh hair cut, my hair feels dry and I want to treat it right away. Within a week of using the Macadamia Natural Oil products, it not only looked sleek and smooth, it also felt healthier and softer. The Deep Repair Masque makes my hair feel AMAZING and smells so good too, definitely a must have treatment for anyones hair!I love that these products contain no chemicals like sulfates or parabens. Most products on the market do have nasty sulfates and parabens and weighed my hair down, not a great feeling (who wants greasy lifeless hair?). After a little bit of an adjustment period with the shampoo (because it doesn't lather up like most other shampoos) I'm loving Macadamia products. A little bit goes a LONG way with these luxury hair care products, and they're worth every penny.
Do you have a favorite eco-friendly hair care product?  If so, let me know what you love and why!