Another week down and I'm feeling great! I have been tempted quite a bit lately to stray from my routine with all the family birthday parties and get togethers however I have been good. Nutrisystem has made it pretty easy for me to stick to the plan with the variety of foods (including desserts!). I have to say I really enjoy the pasta meals and yummy frozen treats.

Each week I am hopeful to have lost weight (obviously right?) and am no longer dreading the scale, it is a great feeling! This week I'm down another 3.1 pounds! That brings my total weight loss to 16.0 pounds! I'm just beside myself excited to be working the program and hopeful to increase my workout regimen to maximize my results!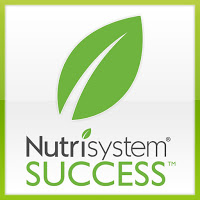 You can follow my progress each week during Trim Down Thursdays, let's talk TRIM! Make sure you check out my last weekly update too! What are you doing to trim down and be healthier? I'd love to follow your progress, make sure to leave me a comment and I can visit your healthy living post!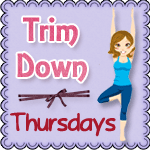 Want to lose weight and get healthy on Nutrisystem? Join today by calling 1-888-853-4689 or by visiting Nutrisystem for more info!