It's summer and a great time to spend time on that reading list you have been putting off! Don't have a reading list yet? No problem! Here are some suggestions for you to check out!
When it comes to summer reading indie authors offer a refreshing alternative to predictable plots from big name writers. Here's a list of ten titles from emerging indie authors, pick your favorite and vote on Facebook!
As Iraq teeters on civil war, and climate change becomes more obvious every day, ELECTED imagines another history of the 21st Century … one with gasless cars, but without the war in Iraq – in a book readers are finishing in one sitting and starting over again.
Vile Acts of Evil – Banking in America by Michael Kirchubel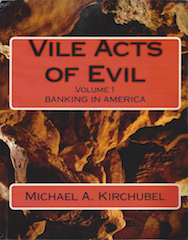 Every book on our Nation's recent financial collapse strives to explain how it happened, Vile Acts of Evil explains why, and why every American should pay very close attention.
One Man & One Woman by Daniel Archangel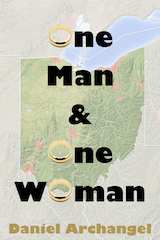 With the U.S. Supreme Court dodging the chance to define "marriage" in the law, this ultra-realistic legal drama engages the reader to tackle the issue head-on.
Just when I thought I had figured out what comes next, JD Young throws a curve that I never expected and could not wait for more - it is wicked good reading.
The Dogs of Luck, Comic Confessions From Warren PA, Corporate America and 
Family Life by William Kenly
If your favorite activity in the summer is to be with a captivating book, curled up under the beach umbrella or on the mossy rock by the river or anywhere that is alone, then this summer's list will surely include William Kenly's "The Dogs of Luck, Comic Confessions From Warren PA, Corporate America and Family Life".
Colorado to Woodstock and Back by Laxleyval Sagasta
Adventures Unfold With the Question: "What if…?"
The Magnificent Mary Ann by Philip Kraske
This is a love story of MAGNIFICENT aspirations: after seven years of searching, a Arkansas farm girl reunites with the young Chicago engineer who, on a two-hour plane ride, inspired her to dance — reunites with him, that is, just as her star shoots on Broadway.
Slum is page-turning adventure-romance that will make you want to read even more after the final page, and happily there's a sequel, Slum Song.
Stress Free Living by Thomas Mayberry
The best way to have a relaxing summer is to get rid of your stress.
Vengeance out of the Shadows by David Peretz 
A story about the killing of landlords in New York.
Ready For Your Chance To Win?
I am excited to join Roxanne from 
Children Teaching Mama
and bring you this great event sponsored by
Reader Spoils
!
Enter To Win an iPad Mini 
One winner will be chosen at random from all valid entries to receive a 16GB white and silver iPad Mini valued at $329.99! Complete the tasks on the Rafflecopter form below. All entrants must complete the mandatory entry (voting for your favorite book above) to be eligible to win. Good Luck!
Open to U.S. Residents Only
Ends on July 17th at 11:59pm. 
**Eco Baby Mama Drama is not responsible for prize fulfillment and received no compensation for hosting giveaway**