I'm happy to share this week that I am working closely with my very supportive team of Nutrisystem staff and their dietitians to help me figure out how to be more successful. The encouragement and genuine support I feel from the whole team is overwhelming and fabulous!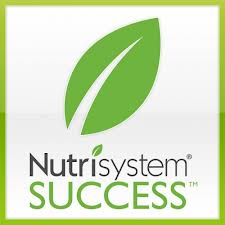 I think the fact that I am *trying* to have a positive attitude even when I am not necessarily losing weight is definitely helping me. This week I am ECSTATIC to report I have lost 4 pounds! I have been working my tushy off like crazy with this move coming up (in less than 2 days!) and it's helping! I am now up to a total of 5 pounds lost! Woohoo!!
You can follow my progress each week during Trim Down Thursdays, check out my last weekly update. Let's talk TRIM! What are you doing to trim down and be healthier? I'd love to follow your progress, make sure to leave me a comment and I can visit your healthy living post!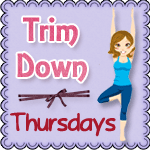 Want to lose weight and get healthy on Nutrisystem? Join today by calling 1-888-853-4689 or by visiting Nutrisystem for more info!