It's spring right? I mean where is the nice weather?! I am so ready to be outside and able to be more active in the nice weather but the cold keeps sticking around ruining my motivated plans to MOVE! There are only so many things you can do to be active in a tiny apartment, ugh! I really think if I could be more active I would drop more weight quicker.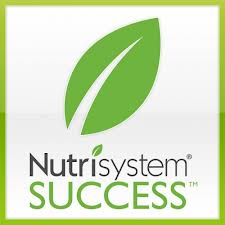 I'm still really enjoying the Nutrisystem foods, it's honestly hard to believe they are so yummy and are in line with weight loss! I'm struggling a bit with trying to drink the 64oz. of water per day, how much water do you usually drink in a day? If I cut out all other drinks I find myself craving something caffeinated which is really just empty calories booo!

This week I am happy to report I have lost weight, .4 pounds to be exact for a total weight loss of 1 pound (please check out my previous weeks posts to explain why my weigh loss hasn't been as high hoped). I'm happy for a loss (verses gain) however I do wish it was a larger number. Come on nice weather, mama wants to be able to be active!
You can follow my progress each week during Trim Down Thursdays, check out my last week's post ;). Let's talk TRIM! What are you doing to trim down and be healthier? I'd love to follow your progress, make sure to leave me a comment and I can visit your healthy living post!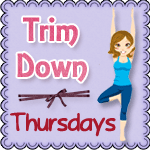 Want to lose weight and get healthy on Nutrisystem? Join today by calling 1-888-853-4689 or by visiting Nutrisystem for more info!