I'm seriously kinda shocked it has been 6 weeks for me on Nutrisystem, it really doesn't seem like it has been that long! I guess time flies when you are having fun right? Well I feel the same way about Nutrisystem in the fact that is doesn't feel like a diet, I'm not starving myself and I am enjoying the ease of use so time is flying ;).

So after last weeks update I'm kinda feeling down. 5 weeks on the program and I was dead even to where I started? That doesn't seem right, operator error is the problem. Not sticking to the program to a T is hurting me! I need to be a Nutrisystem role model, I want to be someone people are saying "Whoa look how great she did!" about.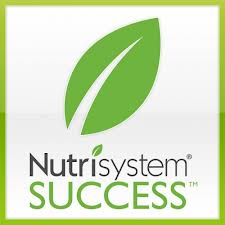 So how can I achieve this? How do I find my Nutrisystem Success? I'm gonna have to step up my game BIG time, who wants to be my accountability partner? Anyone? I'm serious! I need some daily prompting to get active and moving, anyone want to join me?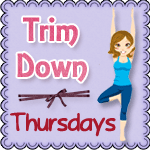 I want to start reporting bigger losses every week, I really want Trim Down Thursdays to be showing my Trimness! This week I am happy to report I am down .6 pounds for a total loss of .6 pounds (due to my previous weeks gains and losses). So next week I want to report double that (at least!), anyone want to join me in that goal?
Want to lose weight and get healthy on Nutrisystem? Join today by calling 1-888-853-4689 or by visiting Nutrisystem for more info!