I am beyond excited to be sharing a new to the US cloth diaper today! Rarprz Design is located in New Zealand. Started by a mom the diapers have exploded with popularity across New Zealand, Australia and the United Kingdom. Thanks so much to Rarpz Design for sending me one of their Character cloth diapers, a set of wipes and 2 trifold inserts to try and share our experiences with everyone.

I have to say that when my Rarpz Design Star Gazearr cloth diaper and Rainbow Slices cloth wipes arrived I was in fluffy heaven. The squishy soft lime colored minky outer and the fun glow-in-the-dark star celestial print really are much cuter in person!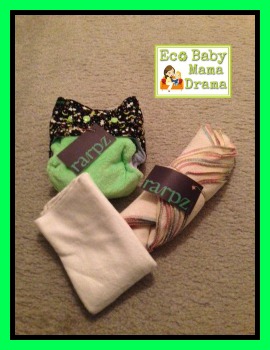 This cloth diaper is definitely luxurious to say the least. The minky is super soft however the inner baby blue microfleece lining is even softer! You are simply wrapping your baby is lush comfort when you put it on them. The microfleece also offers baby a stay dry feeling which I love.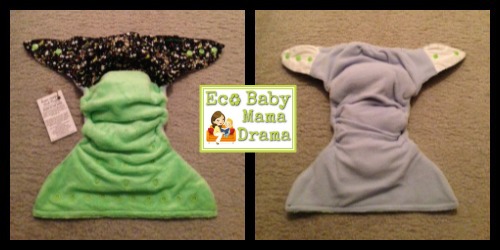 The diaper is one size fits most, birth to potty (3.5-17kg+) and is easily adjustable with a snap down rise. The hidden snap closure offers one row of snaps including crossover coverage for smaller waist babies and has super cute coordinated lime colored snaps.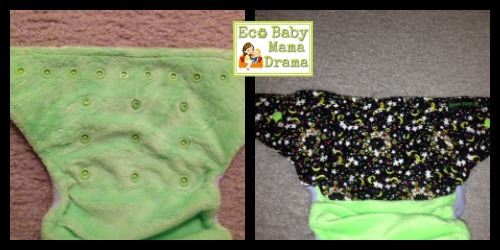 The back pocket opening is sized just right for stuffing and not too big so you don't have to worry about your insert(s) coming out, there's also an inserts stopper (for tummy sleepers). You can purchase inserts separately to go with your Rarpz Star Gazer making this a great customizable solution for nap or overnights.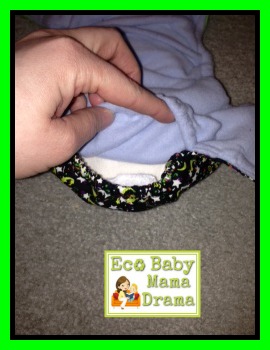 There are two types of inserts sold to accompany your Rarpz Design diapers and for our Star Gazer character we were lucky enough to be able to try both! The bamboo + microfiber trifold is designed for use between 3-4 hours and dries quickly, the bamboo + bamboo trifold is designed for 4 hours wear and dries just slightly slower. I love that there is a traditional and an all natural option with these inserts. Both are remarkably trim and are SUPER absorbent.

The leg and back elastics are encased in softness and ultra gentle while offering a nice seal around baby so no leaks or red marks to worry about. The slim fit is the latest version of the Bum Rarpz design and fits quite nicely even when using both inserts together.
The super fun part of the Star Gazer character diaper is that your little won't need to look up at the sky anymore to see stars in the night! This diaper really does glow in the dark which is so much fun that Tates wants to play with it rather than wear it :).
The Rarpz Design Rainbow Slices cloth wipes are generously sized (21 x 21cm) and come in an 8 pack set. With fun rainbow colored serged edges these double layered wipes are great for messy diaper changes. One side super soft cotton flannelette, the other side grippy absorbent fine cotton terry. They fit perfectly in our warmer.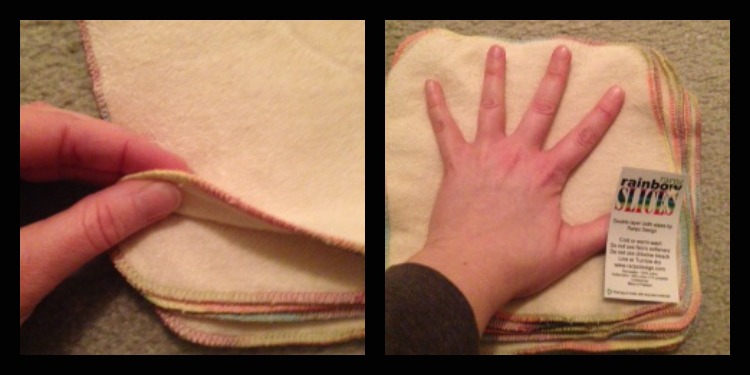 Buy It: Rarpz Designs is just very recently available at limited retailers in the US but is available for direct purchase from the Rarpz Designs website with prices varying upon which character you choose.
Win It: One very lucky reader is going to win a Star Gazer glow in the dark nappy/cloth diaper of their own! ~WINNER~ Tonia J