Stacee and Beth are two stay at home moms that started cloth diapering to save money however the cloth company that they were using didn't have many options, especially with boys. The creative ladies decided to try making a few for their own kids, all of their friends and family loved them and wanted to order some and Kozee Kabootees was born!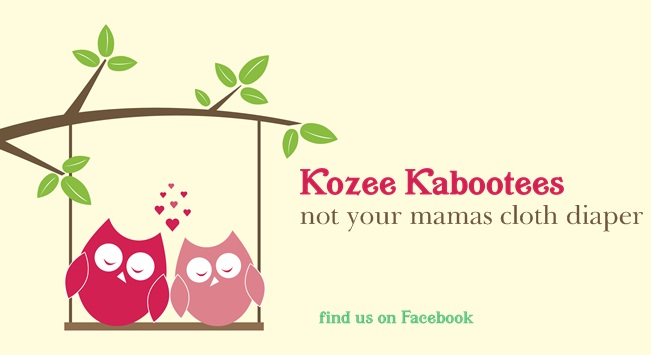 When I received the one sized pocket diaper in the mail I was immediately in love, it is ADORABLE! The fun cotton print (hidden PUL), snaps and inner micro fleece are coordinated so your baby is not only stylin' but the ruffled leg elastics make it even cuter than I imagined!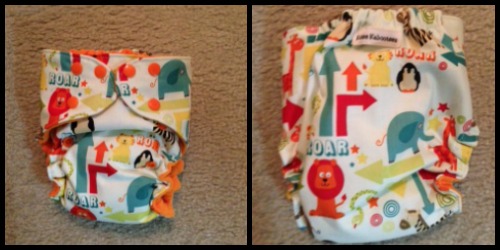 The inner orange micro fleece lining is thicker than lots of others we have used and doesn't pill at all, it has stayed fluffy soft since day 1. The hidden snaps allow for baby to stay comfortable while wearing and the included cotton prefold insert is not only perfectly sized for the diaper but also all natural and super absorbent. Oh and an added bonus, the insert comes pre-prepped and ready for use!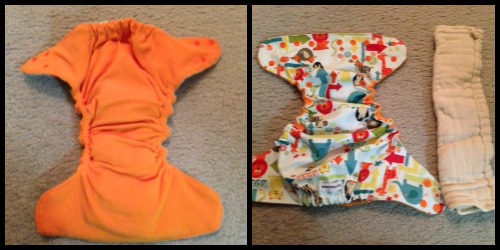 I love the back pocket opening, it is sized just right for stuffing and the elastic makes sure that the insert stays in place too ;).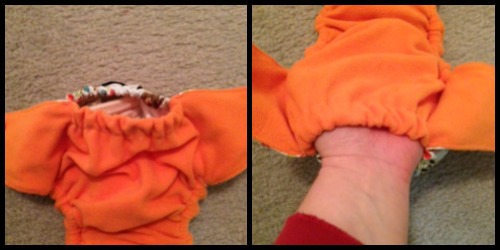 The wings are uniquely shaped to prevent wing droop and have 3 snap closures on each side. As you can see it fits a baby doll and a BIG toddler quite nicely!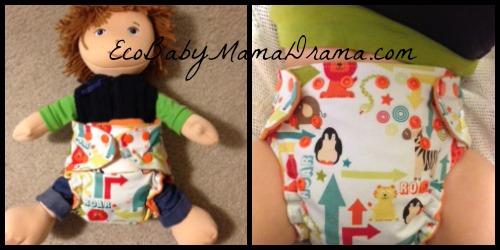 See that cute ruffle I was talking about around Tates thighs? Extra cuteness! Don't be fooled by the cuteness though, the elastic is stretchy strong and holds a nasty toddler poo like none other yet leaves no red marks on chunker thighs! And look how TRIM it is with a prefold as the insert! AMAZING!!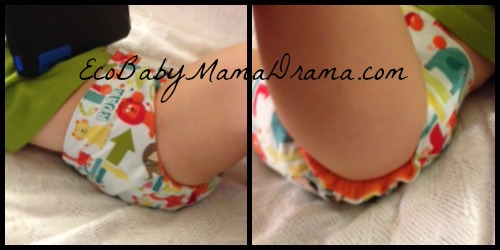 So what is your favorite adorable print in the Kozee Kabootee shop? Make sure you drop by to see how a newborn Kozee Kabootee fits over at Coping with Frugality!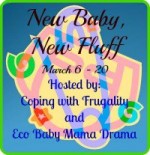 Want a Kozee Kabootee of your own? Well you can win one right now during the New Baby, New Fluff event! Head on over to enter the grand prize giveaway!