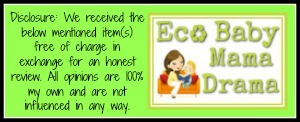 I have shared before I am a huge fan of wahm (work at home moms) and am always on the lookout for products that we can try and incorporate into our everyday life that are made by wahms. I'm excited to be sharing today about a wahm named Kara, she is a wife and mom to 3 kiddos and also runs a wonderful business too called Kanne Krafts. She hand makes cloth diapers, wipes, un-paper towels, and so much more.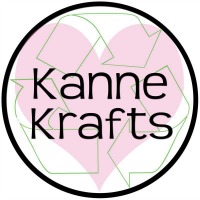 We were able test out the one size pocket diaper Kara makes and boy is it ever cute! The contrasting cotton outer prints are really fun when matched together and the coordinating snaps are super fun! I wash and hang to dry with my normal routine and toss in the dryer for a few minutes so the outer cotton is nice and soft.

The two rows of snap closure along with the hip snap are great for making sure there is no wing droop. And the easy to use snap down rise makes this diaper grow with baby and fit throughout potty training age.

The pocket opening is in the back and has a nice little flap to tuck the insert in to stay in place. The diaper comes with one microfiber insert and is very trim fitting, I do recommend adding an additional insert for heavy wetters or nap/overnight use.

The inner lining of the diaper is suede cloth offering baby a nice comfortable dry feeling and the hidden PUL is very thick so no wicking here! I also love that the cute Kanne Krafts tag is on the outside of the diaper so no skin irritation ;).

The elastics on this diaper are my favorite! They are very gentle against the skin while being super strong when holding in messes. This diaper also offers a front tummy panel of elastic which is fabulous for stopping front blowouts. The back elastic is extra long and covers almost the entire backside making back blowouts a non-issue too!
Make sure you check out the Kanne Krafts newborn AIO over at Coping with Frugality and your chance to win a Kanne Krafts of your own right now during New Baby, New Fluff Grand Prize Giveaway!