It's another great edition of Friday's Fabulous Fluff Feature and this weeks focus is a special one.  Snap-EZ is a company founded and run by a woman that has 12 children and has been cloth diapering for 25 years!  Hello that is AMAZING!  I sometimes have trouble keeping my sanity with just two!

Ruth is the mama that not only hand makes these diapers (no mass production here!) but also personally trains the 4 or so other wahm's that help her keep up with production so she can still be a mom too.  Besides making Snap-EZ products and training her staff Ruth also takes pride in homeschooling her children.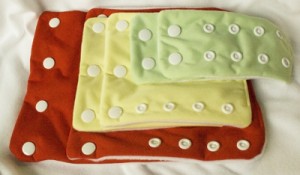 Another really cool fact about Snap-EZ is that they offers cloth diapers for newborns through adult size XL including several sizes of training pants, how convenient is that?  Snap-EZ also makes wet bags, inserts, soakers, wipes and even snap extenders to make their products go just a bit further. With the exception of the snaps, hemp fleece and elastic all materials are made in the USA!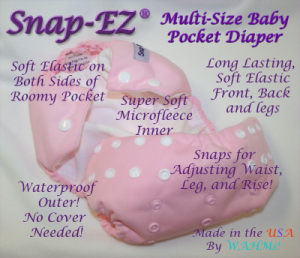 We were sent the celery colored multi size baby pocket diaper which fits babies from 8-35 pounds.  The diaper has two rows of snap closure (a must in our home!) and the pocket opening is in the back (which I love!).  Inserts do not come with the diapers which is great for us because we always end up going with hemp, cotton or bamboo inserts for a more natural insert choice anyway!  The inner lining of this diaper is a thin microfleece which allows for a stay dry feeling for baby (another favorite of mine!).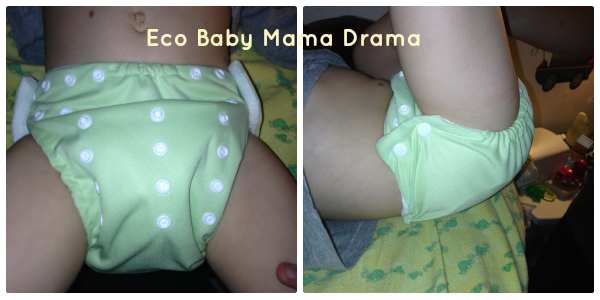 Tates is on the end of the sizing of this diaper weighing in at over 30 pounds, on one side he is on the last set of snaps and the other he is on the second to last so I would guess that 35 pounds is pretty accurate for the limit on these 😉  The leg elastics as well as the tiny tummy elastics hug quite nicely without leaving any marks, big thumbs up!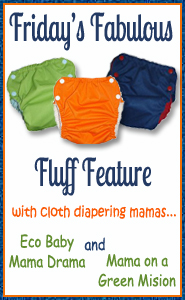 Want to see how this diaper fits a much smaller baby?  Scoot on over to see how baby Addy like her Snap-EZ and what April from Mama on a Green Mission has to say about them!
Purchase: You can purchase your own Snap-EZ pocket diapers directly from their website! Don't forget they have diaper sizes from newborn to adult XL as well as lots of other cloth diapering products!
Win: One lucky winner will receive a $20 gift certificate to purchase whatever your baby needs from the Snap EZ website! What will you choose?
Loading Entry-Form…
…