This week I am excited to share with you all Luv Earth cloth diapers! Gloria the wahm has 3 children and is a military wife in addition to running her business. Luv Earth currently offers handmade pocket diapers in both one sized and newborn sized as well as inserts (sold separately) and Gloria is also perfecting her fitted diapers and covers too so make sure you keep an eye out for new products!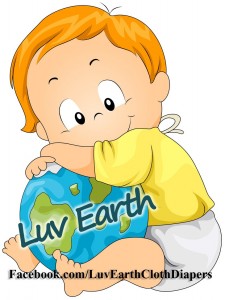 I'm always excited to try new fluff but this time I am also excited to try a new material that I haven't used on Tates before, jersey wicking fabric is used regularly on the inside lining of Luv Earth cloth diapers (micro fleece is available upon request). Having no experience with it Gloria was more than happy to tell me about it and when we got it Tates immediately put it to the ultimate test 😉
The white super breathable material consists of tiny mesh looking holes that allow moisture to be absorbed very quickly (great for heavy wetters) into whatever insert you choose (we stuffed with a hemp prefold). The inside cleaned up quite nicely and easily and is ultra soft after being hung to dry (it dries super fast too). I was curious if the material offers a dry feeling for baby so I put my hand in the pocket where an insert should go after running it under water (lots!) and was pleasantly surprised that it didn't feel wet 🙂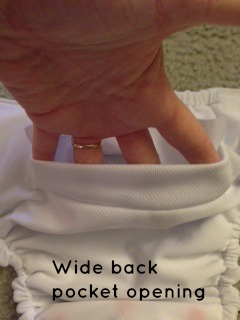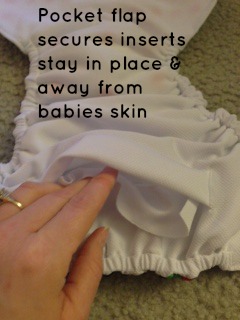 The pocket opening of this diaper is on the back and is not only very generously sized for easy stuffing but also has a wonderful little extra flap which allows you to tuck your insert into place and make sure it isn't going anywhere AND won't ever touch babies skin, I LOVE this feature!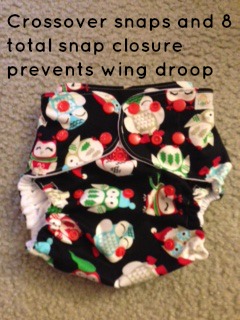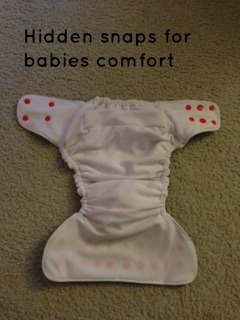 The diaper also has hidden snaps (great for babies comfort too!) and my absolute favorite closure design so far and I have tried LOTS of cloth diapers! Each wing has four (4) snaps that fasten this diaper securely making wing droop something you experience only with
other
cloth diapers! The snap closure also has crossover snaps for smaller waist babies.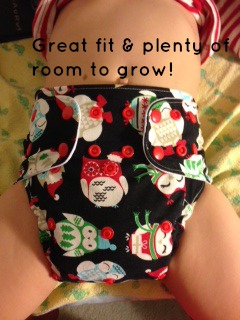 The one sized version (which we received in the adorable holiday owls print pul) has an easy to use snap down rise with three (3) different settings making the diaper easily usable with your baby for multiple sizes. Tates wears the diaper in the largest rise setting and has several waist snap settings available which is great as he doesn't seem to be ready for the big boy potty yet.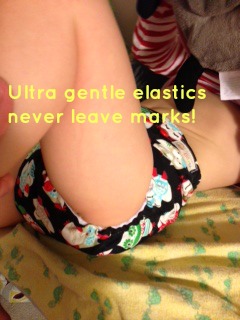 This diaper has ultra gentle elastics (leg and back) which never leave marks on Tates however they are fabulous at containing messes and never leaking, the stretch amount is simply perfect!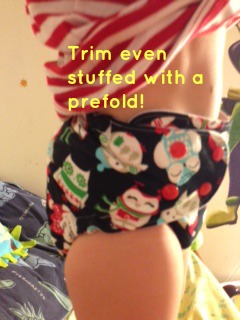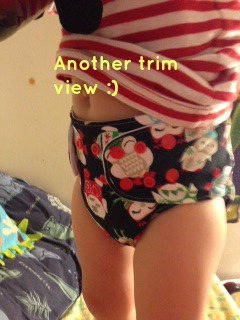 I mentioned that inserts are sold separately and we used our own hemp prefold and yet the diaper is still amazingly trim, I had to share a couple angles so you can see how great the fit is even with a bulky prefold!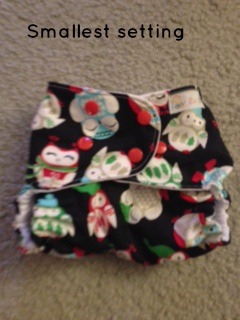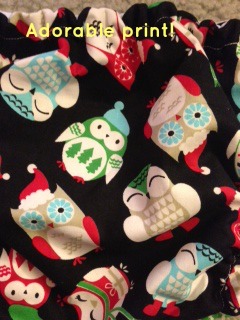 I am incredibly impressed with this diaper in every way and honestly can't wait to add more of them to our stash and even try them on a newborn. Gloria stands behind her work with a great warranty and is available to answer questions and assist you with ordering, you can contact her thru Facebook messaging or via email:
[email protected]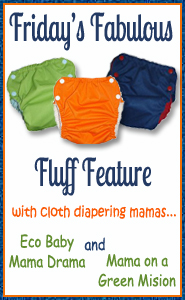 Purchase: Gloria specializes in custom orders making each Luv Earth cloth diaper as unique as your imagination! She stocks a wonderful selection of fun fabrics as well as accepts your fabric if you want to send it in! Eco Baby Mama Drama readers are eligible for a 10% discount if you mention me! Tell her Bri from Eco Baby Mama Drama sent ya ;).
Win: One super duper lucky reader is going to win a Luv Earth diaper of their own! Enter below and Good Luck!
Loading Entry-Form…
…