When it comes to your little ones skin you want the best.  Whether we are dealing with eczema (T-Bone has it), sensitive extra dry skin (me), or the occasional diaper rash (Tates) I am happy to be able to use one product on everyone….Monkey Balm.  Think there is now way you can soothe all these skin ailments without some magic?  Think again!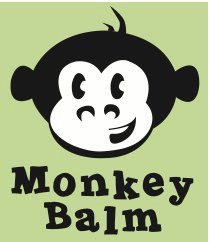 With all natural ingredients (including 100% organic sea buckthorn oils) and absolutely no chemicals the hand mixed balm really is an effective solution to so many skin irritations.  So how does it work?

Organic Sea Buckthorn Oils (the main ingredient) are clinically proven to improve symptoms of eczema, extreme dryness, even burns and wounds.  Combine that with the natural soothing botanical ingredients that alleviate irritations and smooth rough skin and you have happy skin!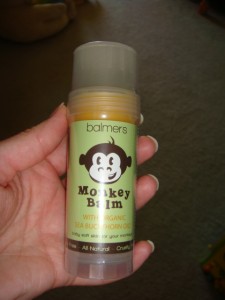 Since Monkey Balm is cloth diaper safe I was excited to use it on Tates when he had a rash and relieved to see it worked!  Since the balm comes in a super easy to use no-mess twist up applicator stick diaper changes are a cinch and fast.  I would recommend having a separate stick for your baby's tush and other uses in your home.
As I mentioned before we use it for Tates diaper rash and whenever I get some dry spots or if T-Bone has an eczema flair up.  The easy to apply non greasy formula is really such a great thing to have on hand, we have 3 sticks now!  It glides on and is dry to the touch in seconds and immediately relieves the 'dry skin' feeling.
Buy It: You can purchase Monkey Balm online from their site and see some great images of before/after satisfied customers too!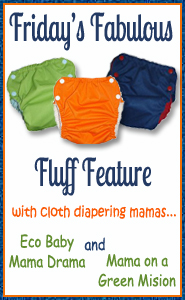 Monkey Balm is this week's Friday's Fabulous Fluff Feature, don't forget to drop by Mama on a Green Mission and see what she thinks of Monkey Balm!
Win it: One lucky reader is going it win 2 sticks of Monkey Balm! US/Canada entrants only please 🙂
Loading Entry-Form…
…