As many of you already know I am a cloth diapering babywearing attachment parenting mama so when I found For The Monster I immediately was at home with all the wonderful products Gena the owner offers.  From baby carriers to cloth diapers and everything in between that you might need to help raise your family in an all natural way this online store really does have your little monster covered!

Gena sent me a one sized Knickernappies pocket diaper in baby blue to try out on Tates.  This diaper features several of my favorite things in a cloth diaper so I am really excited to add it to our stash.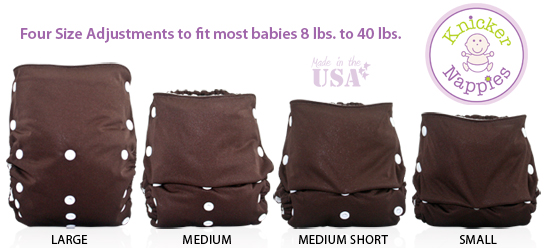 This one sized diaper has a snap down rise that offers four size adjustments geared to fit babies 8 pounds to 40 pounds which is a very nice range, lots of one sized diapers don't necessarily fit babies that weight.  Also there is a little dip in the front where you can allow for the babies umbilical cord to have room without being bothered.  The diaper is definitely cut a bit larger than others as the rise is higher on Tates than most.
These pictures make the diaper look *slightly* smaller on Tates because I have the pocket stuffed with both included inserts.  The made in the USA  inserts are sized small and large and are microfiber or LoopyDo, we have the microfiber.  Pretty trim even with two inserts huh?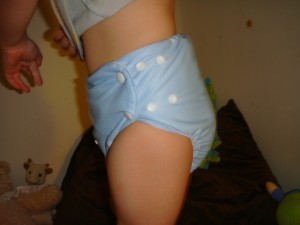 You can see here the diaper offers side snap closure which I love as there is never any wing droop.  You can also see that Tates is only on the third snap so he still has plenty of room to grow and he is over 31 pounds.  You can also see his thighs are quite comfy and there is no room for leaks, super gentle elastic contains toddler sized messes no problem!
The inner lining of this pocket diaper is soft non-pill fleece which offers a stay dry feeling for baby.   Even more eco friendly, fleece cleans easily and can be hung to dry avoiding dryer use and there is no crunchy feeling 🙂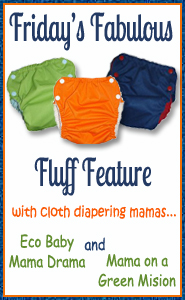 For the Monster is this weeks Friday's Fabulous Fluff Feature!  Make sure you drop by and see what April from Mama on a Green Mission has to say about Knickernappies!
Buy some fluff: You can purchase your own Knickernappies one size cloth diapers from For the Monster's online store right now, free shipping on orders over $100.
Win!! One lucky reader is going to win a $20 gift certificate to For the Monster!  Enter below, Good Luck!
Loading Entry-Form…
…