It's summertime baby and if you are a cloth lovin' mama you need a cloth swim diaper right?  Charlie Banana has a cloth swim diaper that also doubles as training pants when your little one is ready to go on the big girl/boy potty!  Don't you love a multi tasking product?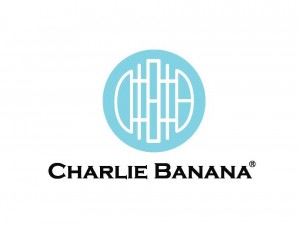 We were sent the turquoise color in size large.  I was really crossing my fingers it would fit Tates since he is definitely over the weight guidelines listed as up to 27 pounds for size large.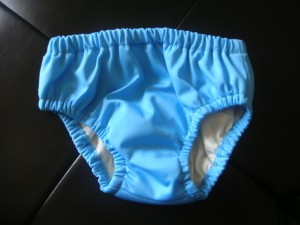 As you can see they fit Tates great!  He is 31 pounds and still actually has some room to grow so don't let the 27 pound guidelines stop you from grabbing up a few of these for your little one!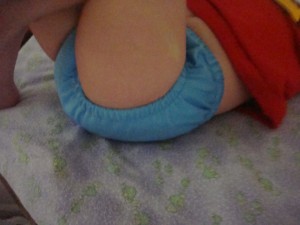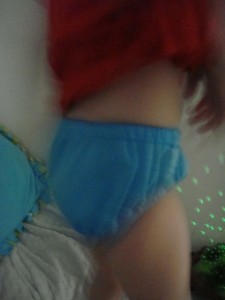 So you already know I love that this is a double function product (swim diaper and cloth trainer) but it gets better!  The inside of this swim diaper is made of soft organic cotton and this mama loves all natural fibers.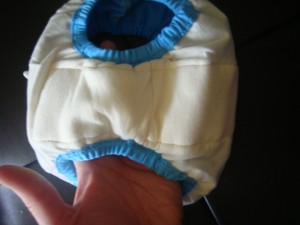 In the wet zone area there is a little extra absorbent layering of organic cotton to make sure if your little one has an accident they are't embarrassed with wet clothing.  The cotton will also let them know they are wet helping them to train faster. The outer layer is waterproof and at the belly there is a drawstring to adjust and get a nice perfect fit on your little one.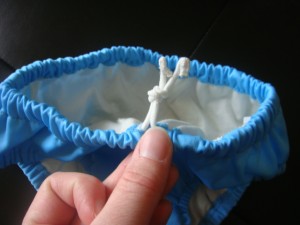 These diapers are easy to care for, simply wash with your other cloth diapers and hang to dry or toss in the dryer on low heat.
Buy some:  Scoop up a few cute prints for this summer or for potty training year round!  Charlie Banana website has a full inventory!  You can also purchase them at Target stores.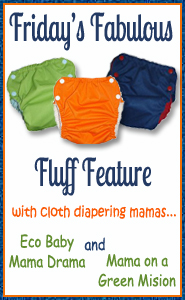 Win it! As Friday's Fabulous Fluff Feature Charlie Banana is offering one lucky reader their own cloth swim diaper & training pants!  Winner will not have choice of prints, Charlie Banana will surprise you!
Make sure you head on over to see what April from Mama on a Green Mission has for this weeks fluff feature!