Welcome to "An Invitation to Health" Giveaway! 
~

GROUP GIVEAWAY EFFORT~
Oxylent…a multi-vitamin drink made with Effervescent Technology

…

quality Albion minerals, and Third-Party tested
It Oxygenates….
The naturally occuring enzymes SOD and Catalase work together to promote the conversion of hydrogen peroxide into beneficial oxygen and water, enhancing celluar oxygenation*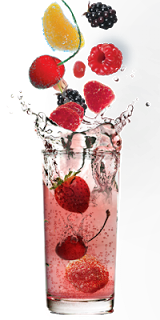 And Hydrates….
Important electrolytes control the balance of fluid in the body*
And Circulates…
The amino acid L-Arginine promotes healthy blood flow, which significantly improves circulation*
And Rejuvenates….
A full range of B Vitamins support adrenal health and immune and nervous systems


Enter to Win an Oxylent Prize Pack! Six Winners! $500.00 total value!





● A Box of Children's Oxylent
● A Box of Oxylent Variety Pack
● An Oxylent Growth Chart
● Swag


Entry is easy! Tell us which blog you entered this giveaway on. Choose to complete as many entries as possible to increase your chances of winning. Don't forget to give any validating information when asked, otherwise entries will not count.This giveaway is open to US residents only and will end 5/5/12 midnight EST.


*These statements have not been evaluated by the Food and Drug Administration. This product is not intended to diagnose, treat, cure or prevent any disease. References available at Oxylent.com




A Word From Lisa Lent (CEOof Vitalah)….
Thank you  for entering the 'Invitation to Health' giveaway. As CEO of Vitalah, I want to share the gift of health with everyone. At Vitalah, our goal is to support optimal health by providing exceptional quality and innovative nutritional products worldwide.  We use only the highest-quality ingredients in their most absorbable form in order to deliver products of unsurpassed quality and efficacy. We are very proud of the recognition and awards that Oxylent has been earning on both the local & global levels. The story of Oxylent began over 12 years ago, when I experienced serious health issues that led me to search for the ultimate supplement to help regain my health. The product now known as Oxylent was initially created as something that I wanted for family, friends and myself—a high-quality, effervescent multivitamin without additives or preservatives that now has become the ultimate supplement for everyday life. Good luck to everyone!