I am really excited to introduce you all to Mary the work at home mama behind Monkey Rump Diapers.  Mary specializes in bamboo fitted cloth diapers and they are super cute to boot!  She also offers AI2 cloth diapers, pockets, covers, cloth wipes and of course custom orders.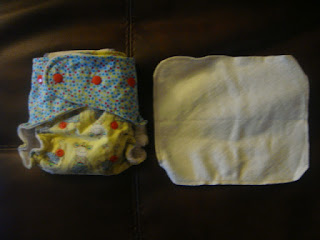 Mary sent me the most adorable one sized fitted diaper and one of her cloth wipes.  The adorable polka dot and monkey's wearing matching polka dot boxers is seriously the cutest thing I have ever seen! Sorry ladies this print is retired 🙁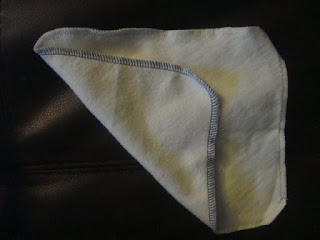 The wipe is very generously sized, measuring 9″x7″ making it great for even the biggest of messes.  Made of bamboo fleece it is very soft and thirsty fabric.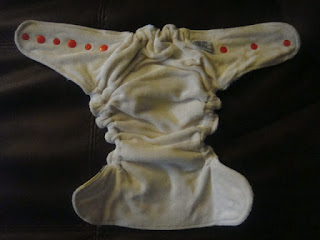 The inner of the diaper is super soft organic bamboo velour and has hidden snap closure which I love!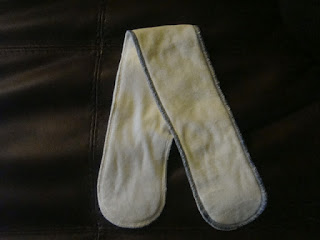 The soaker is snake style and is my absolute favorite!  I love how you can fold it and customize it where your baby needs it most.  It is squishy soft on both sides made of bamboo velour.  Made of 3 layers of bamboo velour (2 layers of bamboo velour with 1 layer cotton velour is available upon request) offering 6 or 9 layers of thirsty fabric!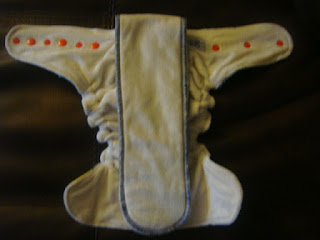 As you can see the soaker is so generously sized that you can have double coverage or even triple coverage depending on how you fold it.  With the soaker being separate from the shell the diaper dries super fast.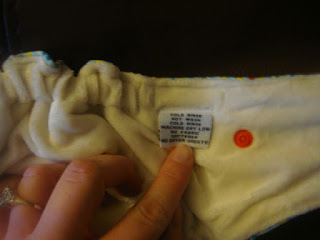 The care tag is placed on the inside of the diaper which I am not a fan of however it doesn't seem to irritate Tates skin at all.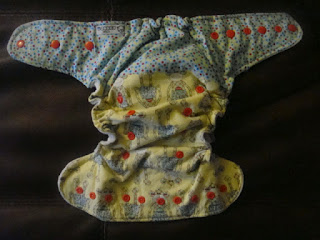 Crossover tabs allow this diaper to fit skinnier babies and optional newborn rise snaps can be added upon request.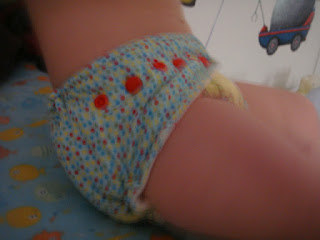 You can see that this one sized diaper gently hugs Tates chunky thighs, no red marks ever and no leaks either.  I only prep washed the diaper 3-4 times and we used it without a cover for our little super soaker Tates and he didn't even soak through.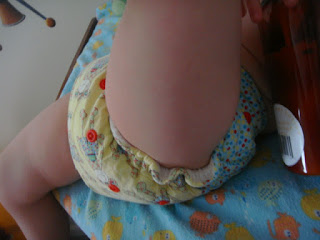 As you can see the waist fits great and there are still plenty of snaps left for Tates to wear this for a long time still.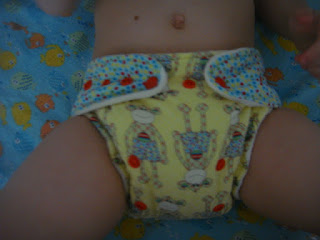 The diaper is very trim, Tates loves running around in it!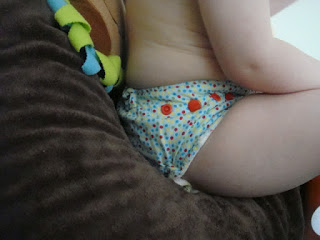 I placed the soaker doubled all the way back in the diaper to show how ultra trim this diaper is, and with the all natural fibers allowing this to be a great option for the natural lovin' mama's like myself!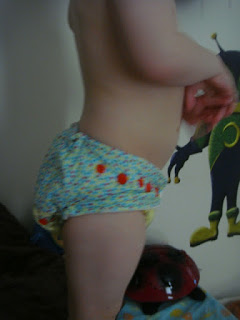 One last extra feature of this diaper is the extra wide back elastic, just as gentle and stretchy like the leg elastic but with the extra wide coverage across the back you are sure to not have any blowout messes!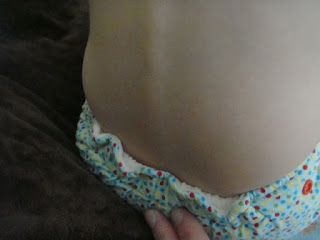 What is your favorite feature of this diaper?
Buy it: You can purchase your very own fitted cloth diaper from Monkey Rump Diapers Hyena cart Store and drop by the Monkey Rump Diapers Facebook page for all the latest fabrics and fluffy pictures!


Win it: One lucky reader is going to win a $25 Monkey Rump gift certificate in the Spring Buzz Giveaway Hop!  Head on over and enter now!